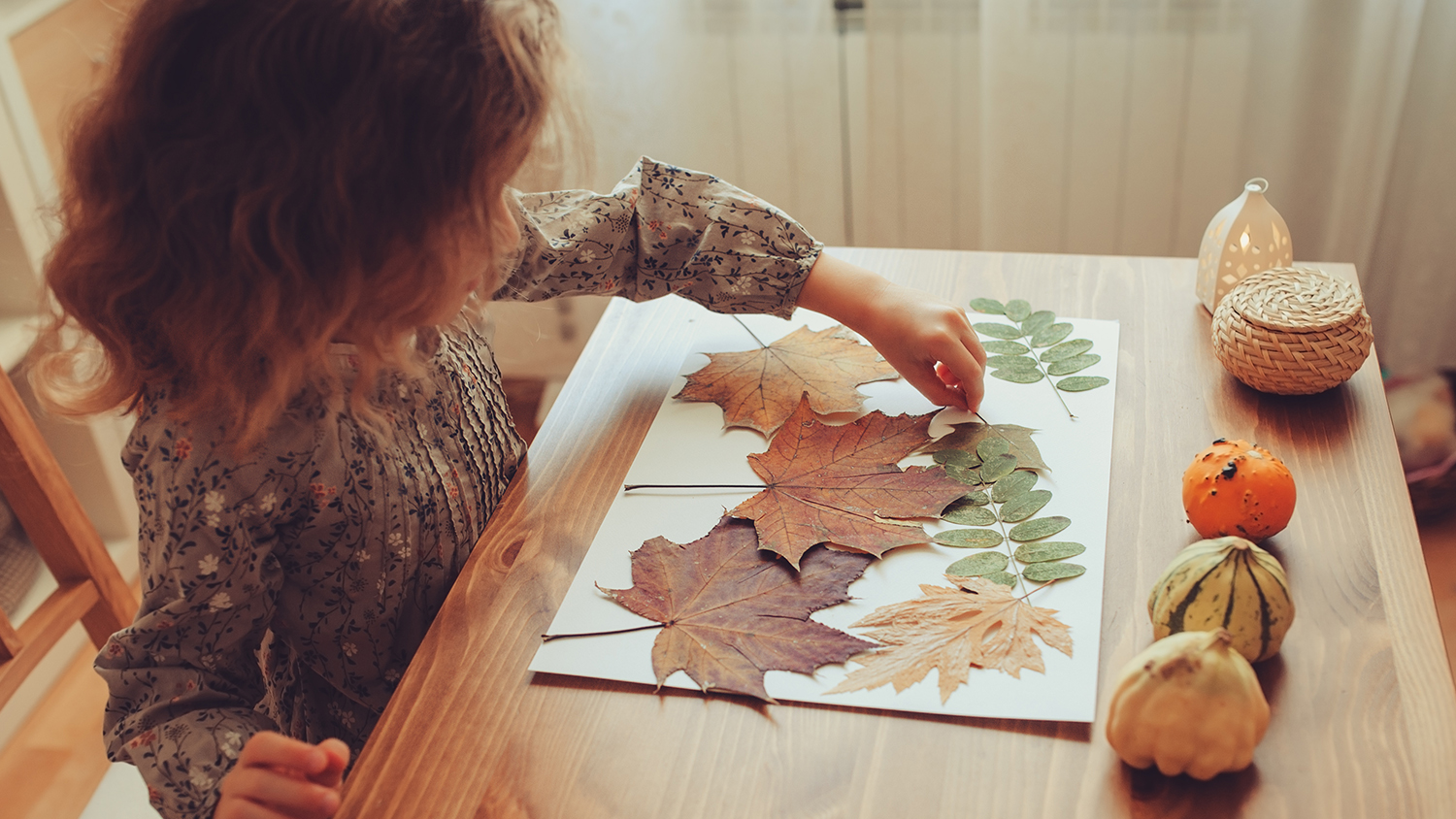 Fun Autumn Family Activities
Autumn is a perfect time to get creative with all the lovely riches this wonderful season has to offer. We have three incredibly easy and engaging autumn ideas that will save you from splashing out, while keeping your little ones busy and entertained.
1. Autumn Leaf Collage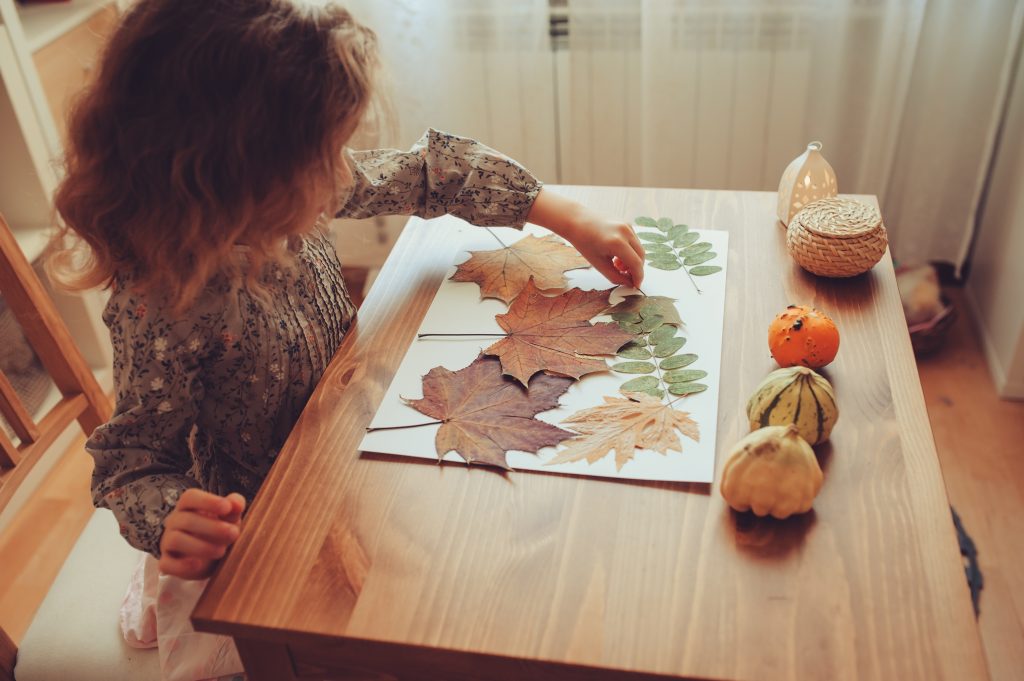 Take advantage of the abundance of lovely, natural materials that you can collect on your daily walk this season to create a lovely autumn canvas. Various colourful leaves, petals, pine cones, chestnuts and twigs are all ready to be collected and used for this creative project.
Help your little one make their own collage masterpiece using all the eco-friendly materials they have gathered, encouraging imagination and creativity. Make different shapes and scenes by sticking all the elements on to cardboard or a sheet of paper, finishing your creation by incorporating your own embellishments.
Get inventive; encourage learning about species of trees and plants. You can make this experience fun and educational for the whole family. What an inventive little idea!
In addition to all the natural materials collected for this project you will need:
Child-friendly glue
Cardboard or a sheet of paper
Eco-friendly glitter
Crayons, marker pens and your imagination!
2. No-Carve Pumpkin Art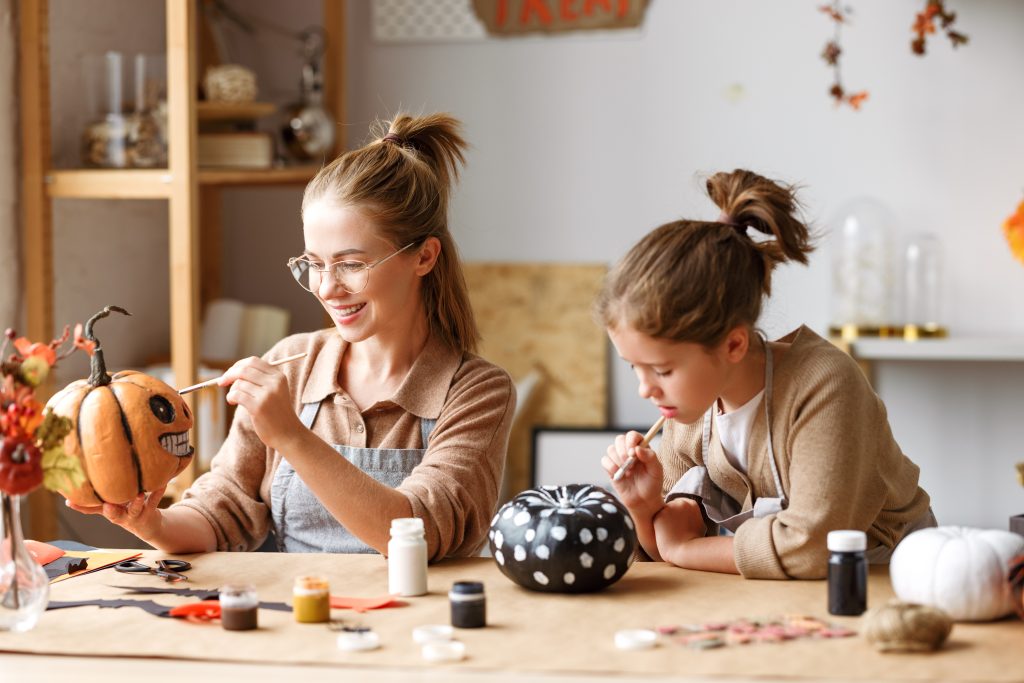 PUMPKINS! Pumpkin picking has become one of the most popular autumn family activities in recent years! I bet you already have plans to go on a family pumpkin picking adventure this season. But what do you do with the pumpkins you have picked? Do you carve them and throw them away a couple of days later? Pumpkin carving can get messy, so why not use an alternative, safer and less wasteful way do decorate your pumpkins this year? Let's get painting! Use child friendly gouache paints, or even sharpies, and treat your pumpkin as a canvas! Draw your favourite characters, funny faces and scenes, or your little ones can even finger-paint. Use the finished pumpkin as a table centrepiece or Halloween decoration and when you're finished with your work of art, you can still use the pumpkin flesh to make a delicious pumpkin pie. Yum!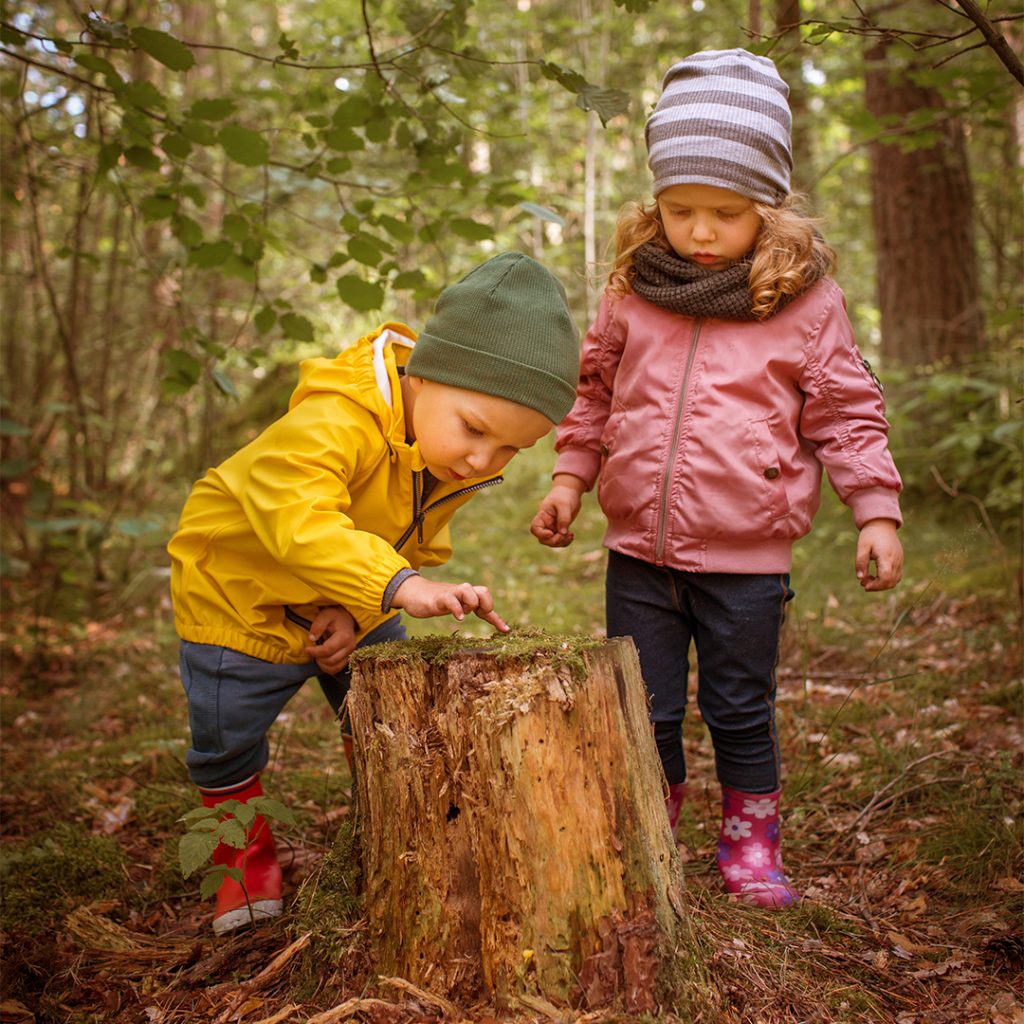 3. Autumn Scavenger Hunt
A scavenger hunt is another great idea that will surely inspire your family to get outside to explore and appreciate this gorgeous time of the year. So put on your favourite cosy jumper and take a walk to your local park. This is also a great opportunity to have a lovely autumn picnic. Bring your favourite treats and a flask of your favourite hot drink with you.
Below we have made a super fun and educational autumn scavenger hunt list that you can save and use with your family, and don't forget to use #RedanMemories if you do.
Happy hunting! 
Take a screenshot or print out this scavenger hunt list: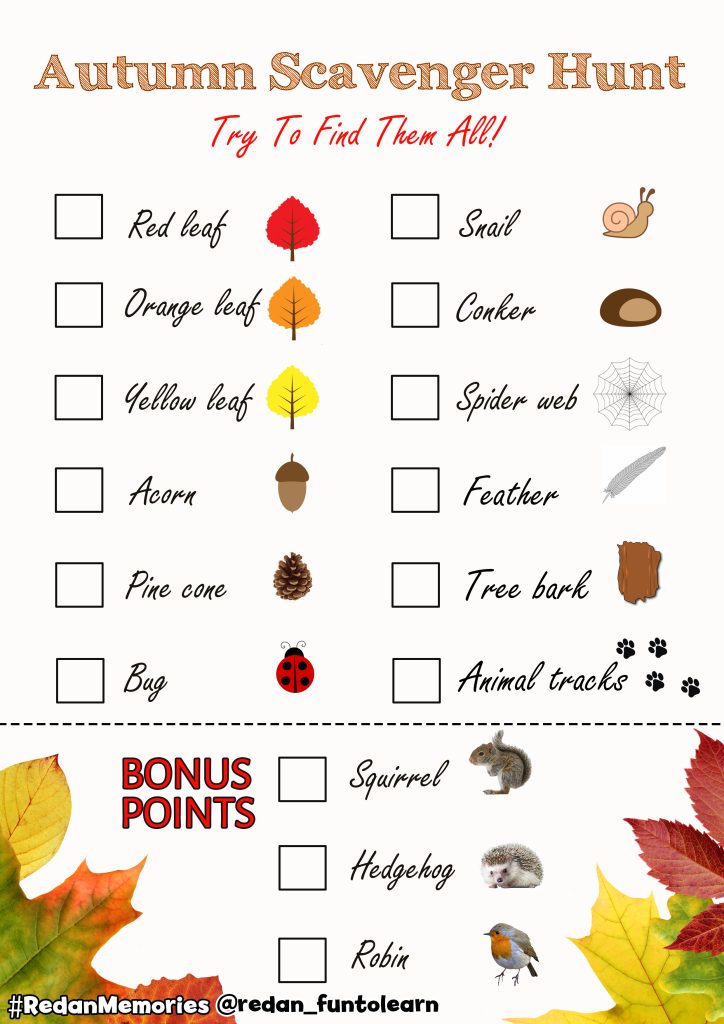 Images: © Redan / © Shutterstock