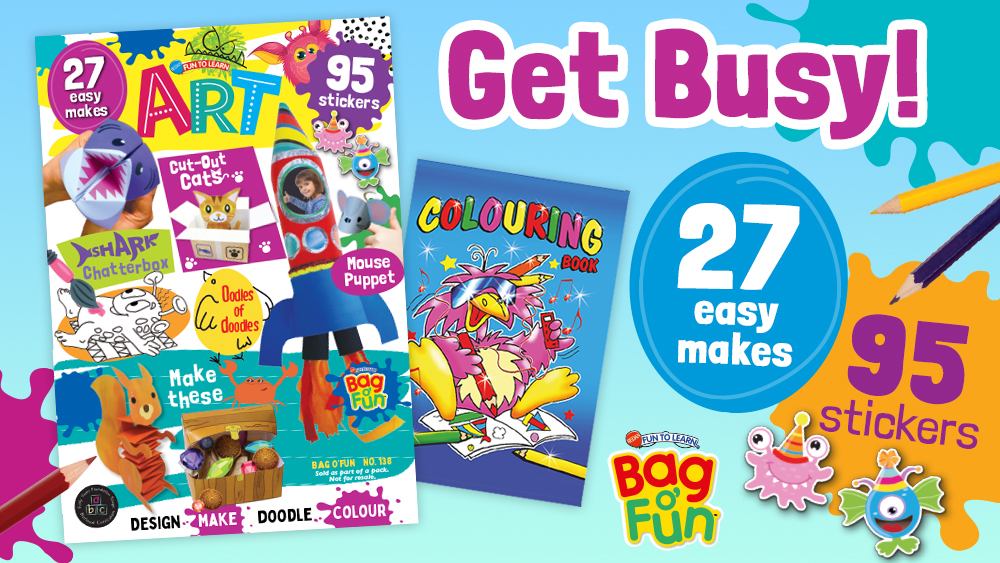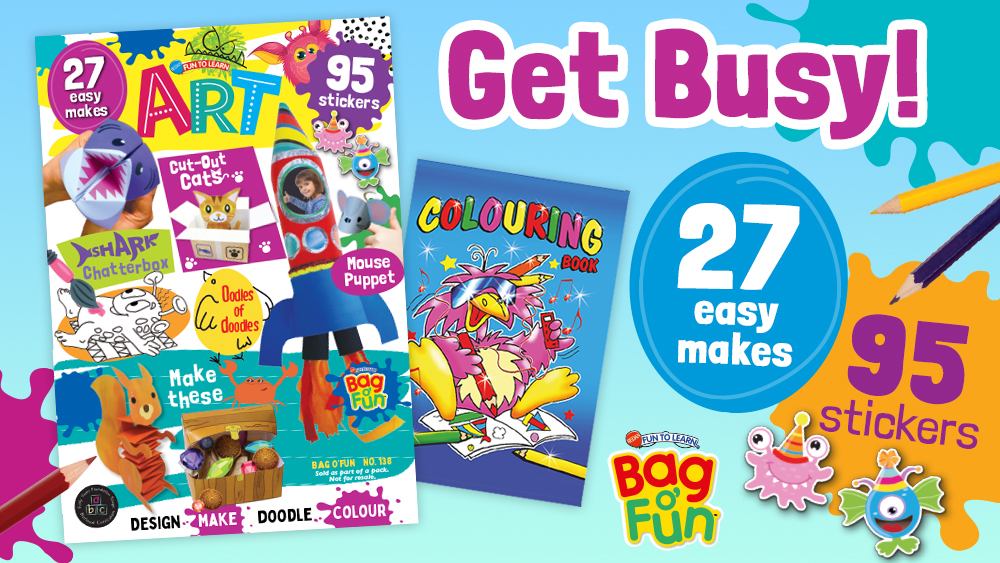 FUN TO LEARN BAG O' FUN ART SPECIAL #2 ON SALE NOW!
Currently in store and available to buy on our new online shop, this Bumper Arts and Crafts Bag O' Fun contains an impressive 27 Easy Makes and 95 stickers.
Plenty to keep your little one entertained during lockdown!