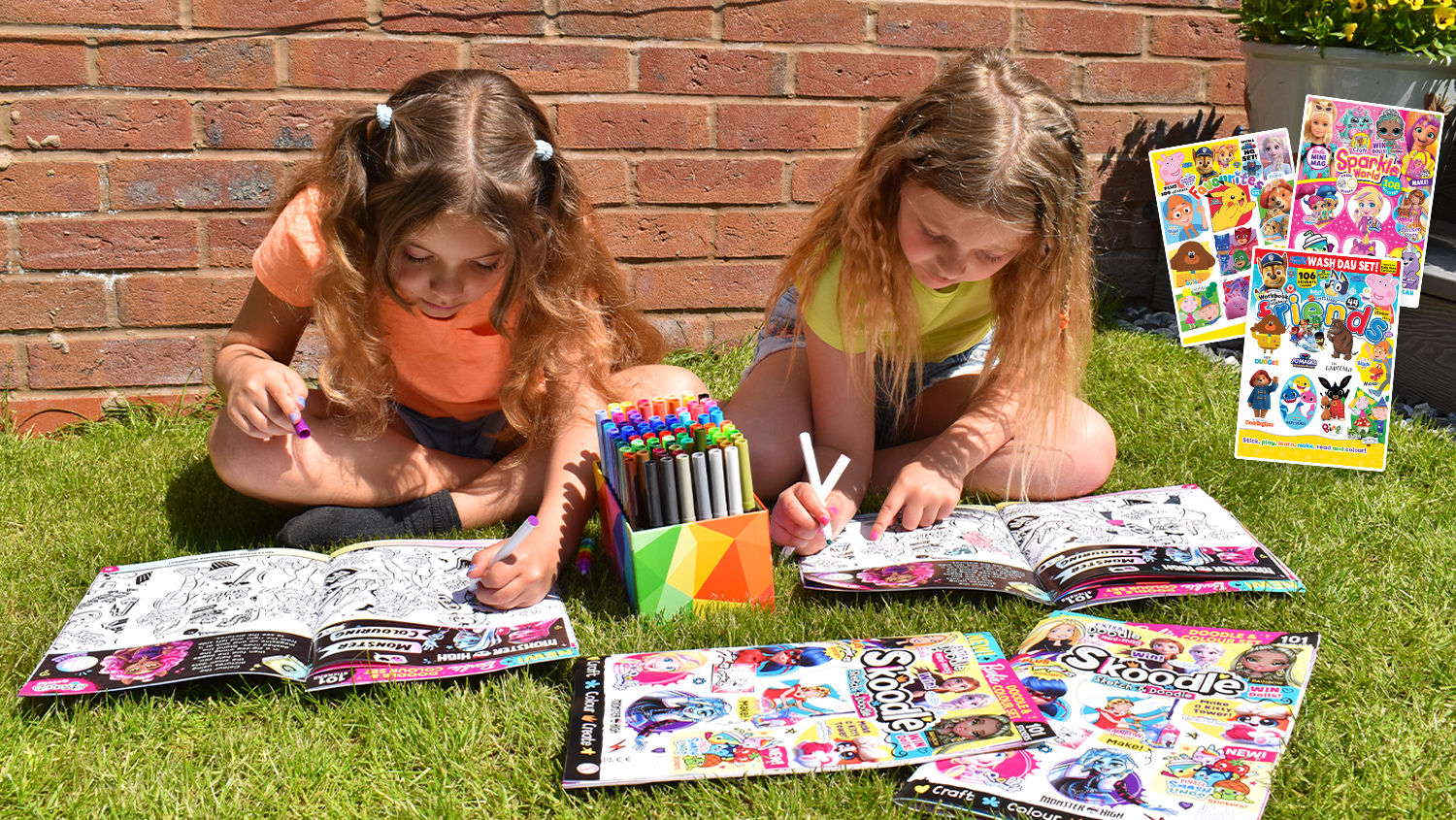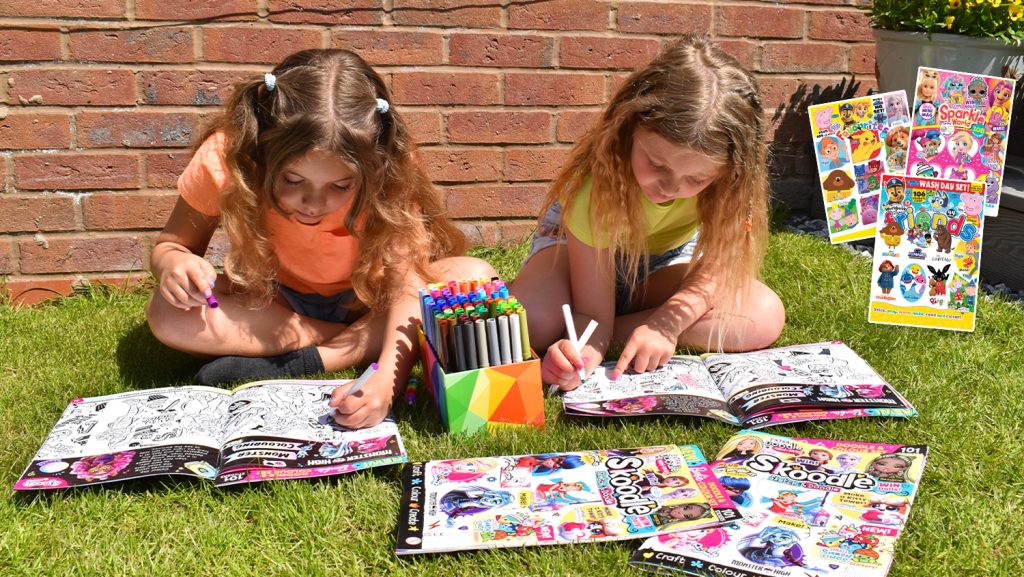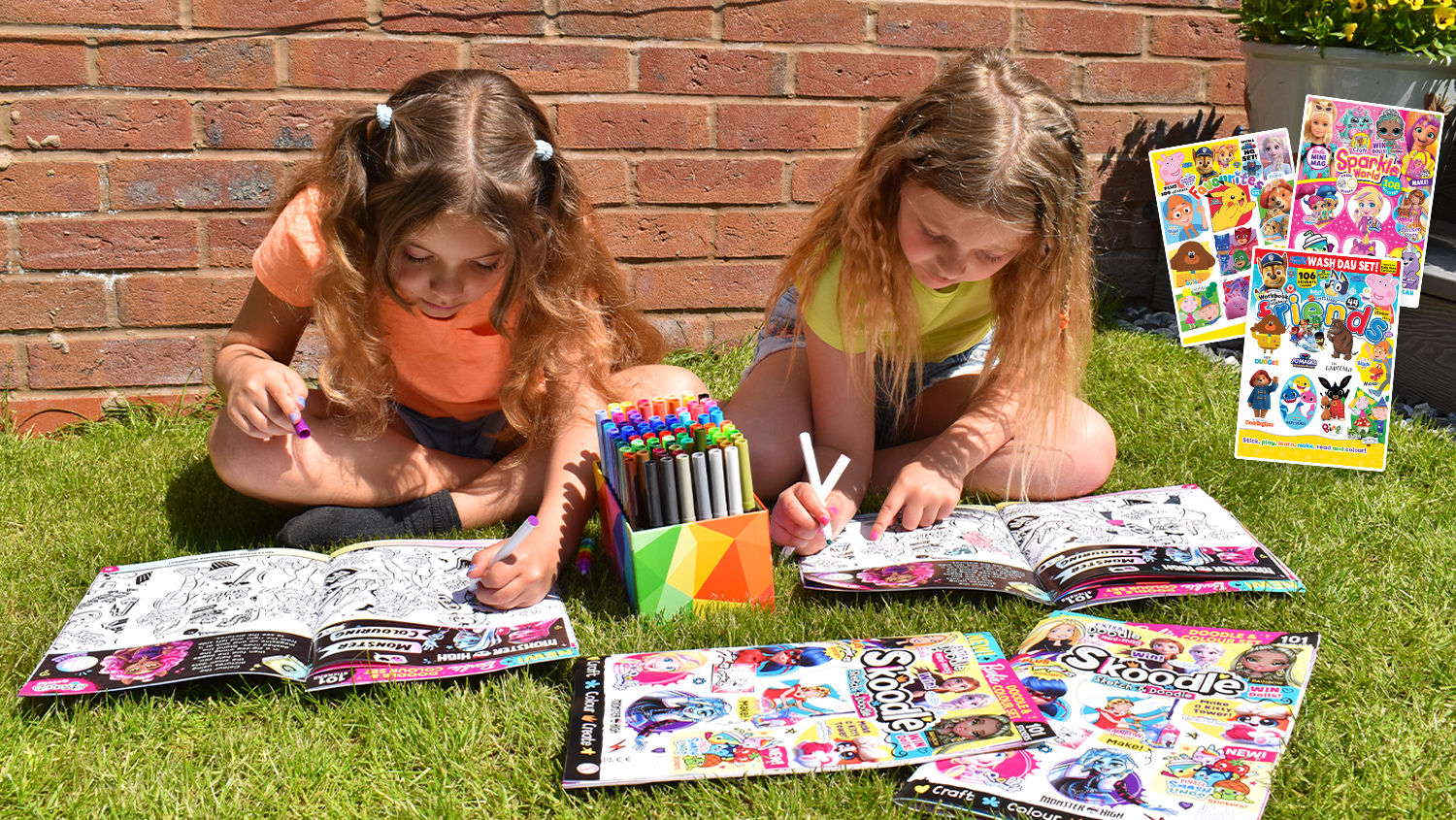 Every child has the potential to be creative and express themselves.
Contrary to popular belief, creativity is not limited to artistic skills like painting or playing musical instruments, nor is it only about the physical outcome. Children can be creative while learning, playing games and reading. Creativity is a journey during which we develop our imagination and originality.
Creative learning can be very beneficial to your little ones. Engaging them in imaginative activities can produce a wide range of benefits and help them develop various skills.
If you are looking for a constant supply of imaginative activities check out our magazines! Each issue is jam-packed with fun and educational activities and crafts that can encourage your children to share their ideas, help them develop their critical thinking, and improve their imagination.
Below are five key reasons why our magazines actively promote creativity and why we continue to develop original and fresh ideas for our readers. 
1. Self-Expression
With creativity, there is no wrong answer, which offers children a chance to express themselves and increases their willingness to explore and experiment. It also fosters mental growth in children by providing opportunities for trying out new ideas and problem-solving.
Did you know that positive emotions associated with creative learning can help your child become more accepting towards new information? Our magazines are full of creative crafts, cut-outs and recipes that can encourage your children to share their ideas, help them develop their critical thinking, and improve their imagination!

2. Self-Esteem
Working on a craft or recipe not only provides children with time-out from everyday stresses but when they see what they have created, it provides them with a great sense of achievement, boosting their confidence, mental health and well-being.
Allow your child to feel "in charge" of their magazine. You can offer prompts and helpful suggestions when needed, encourage them to talk about what they're doing and praise them to make learning an enjoyable and rewarding experience for them.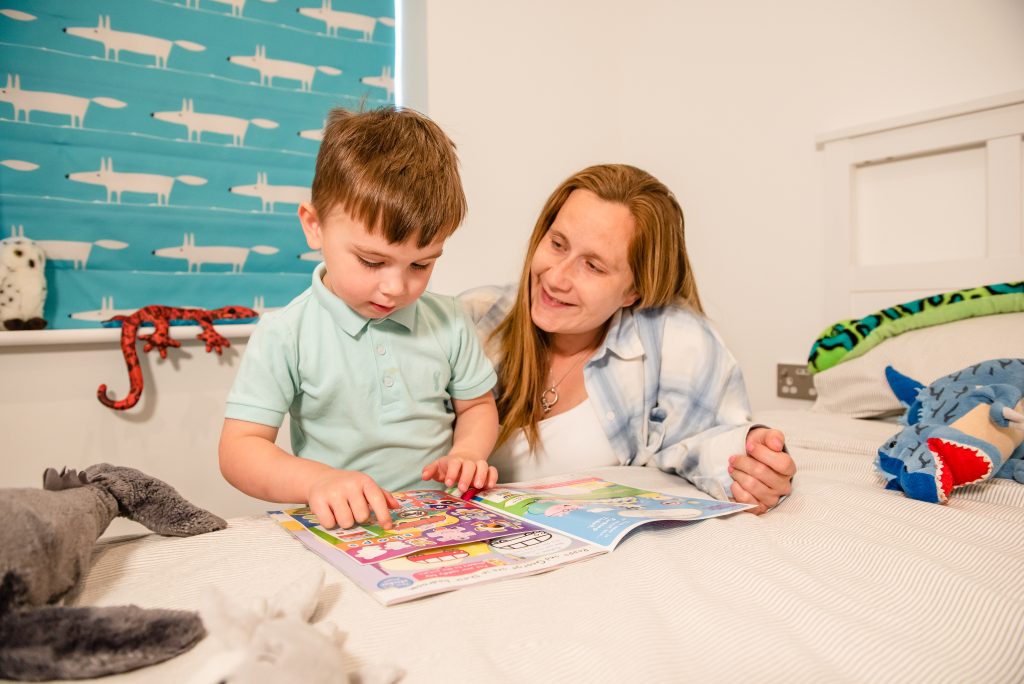 3. Fine Motor Skills
Grasping paintbrushes, chalks, whisks, rolling pins, or any tool required for creative activities, helps children develop their fine motor muscles.
The Early Years Foundation Stage Framework clearly recognises the importance of this development, "Fine motor control and precision helps with hand-eye co-ordination which is later linked to early literacy. Repeated and varied opportunities to explore and play with small world activities, puzzles, arts and crafts and the practise of using small tools, with feedback and support from adults, allow children to develop proficiency, control and confidence".
Department for Education – Fine Motor Skills
Our Fun To Learn magazines have workbooks and mini-mags with activities and stickers that can encourage children to work on their writing and counting skills, which helps them improve their fine motor skills.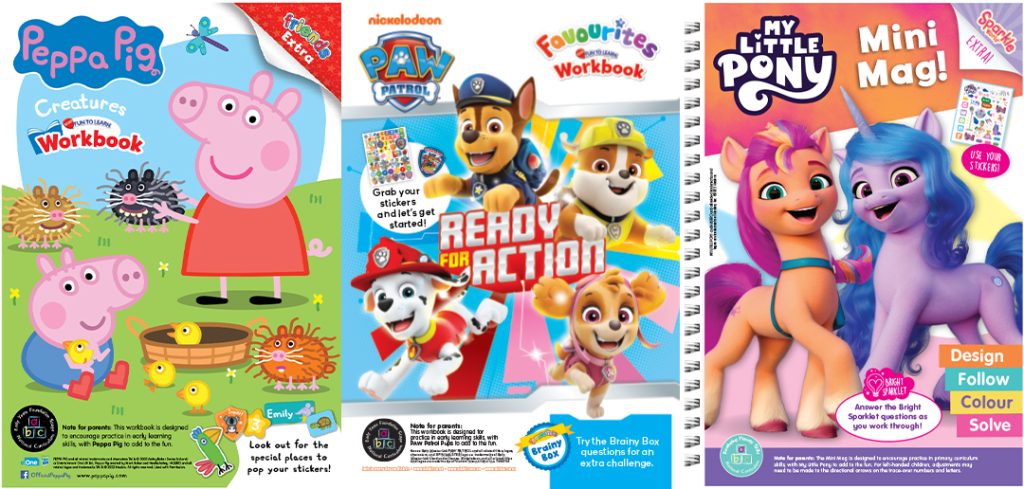 4. Literacy
Creative tasks positively impact speaking and reading as well as listening and understanding. When children make arts and crafts or bake a cake or biscuit, they enjoy talking about what they're doing, which develops their communication skills. They also learn new vocabulary from their grown-ups, "now it's your turn to stir up the mixture", "do you enjoy the feel and texture of the clay?" Following verbal instructions also means they are growing their listening skills.
At Redan, we work closely with some of the top book publishers to feature exciting stories in our Fun To Learn magazines. A great way to encourage your child's learning and spending time together.

5. Quality Time
Children do love to spend quality time with their family and the activities within Redan's magazines facilitate opportunities for bonding and creating lifelong memories to cherish. You can talk about what you think, feel and care about whilst you are crafting, baking or cooking together. And as an added bonus, children are away from their screens.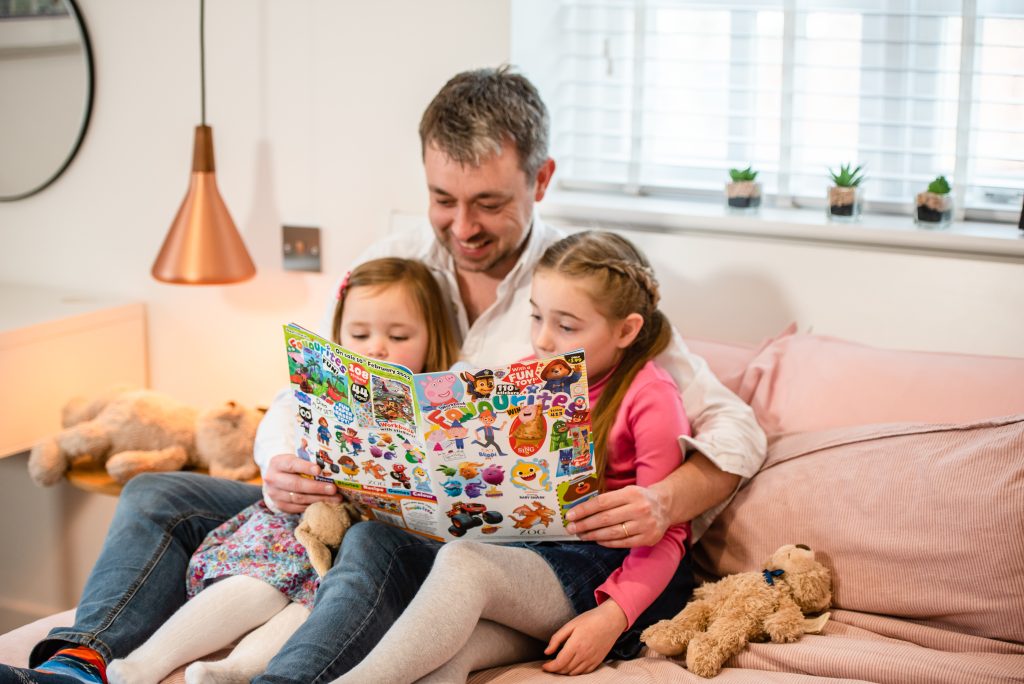 We recognise the importance of inspiring children to think outside the box, which is why we are launching a brand-new magazine – "Skoodle" – that focuses solely on arts and crafts activities. Even the name is a mash-up of "sketch" and "doodle".
Each issue is bursting with imaginative ideas for budding young artists and children who love to be creative. Readers can draw and create with the most popular characters, including Barbie, Monster High, Piñata Smashlings, Rainbocorns and many more.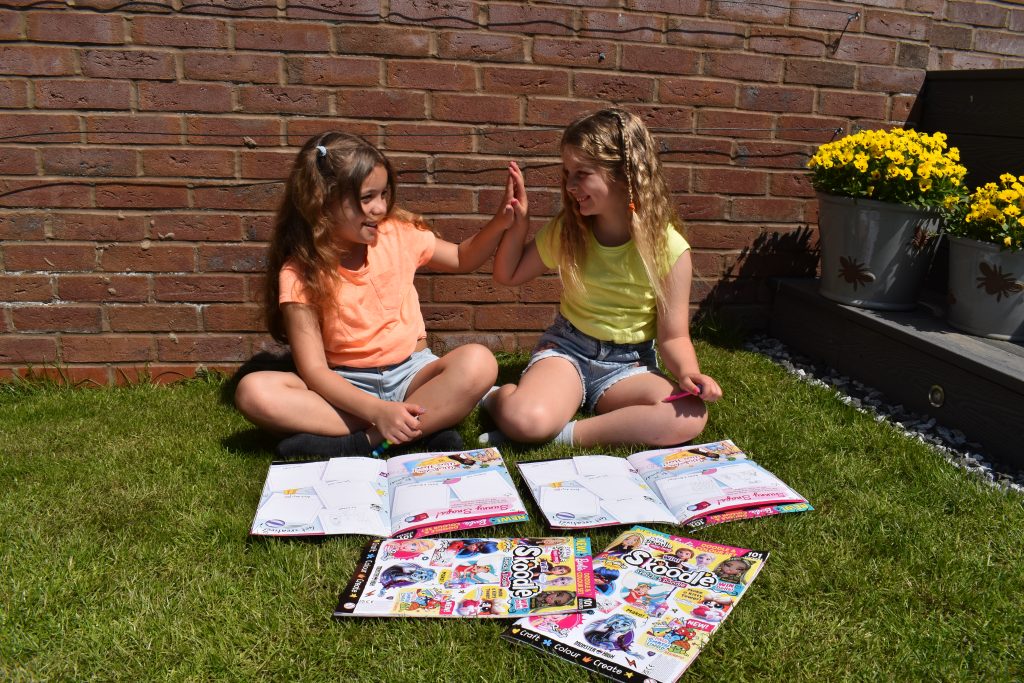 We would love to see your artistic creations. Tag us on photos of your drawings and crafts on social media using the hashtags #SkoodleMag and #RedanMemories or follow our Skoodle and Fun To Learn Instagram pages.
Check out our website for free crafts activity downloads.
Images: © Redan
Sample Page Images: © zuru | Sunny Bunnies © 2023 Animation Cafe LLC | © 2023 Spin Master | © Hasbro. | © ABD/eOne/Hasbro. | © HEY DUGGEE™ and character logos™ & © Studio AKA Ltd 2014.Licensed by BBC Worldwide Ltd. BBC logo TM & © BBC 1996.