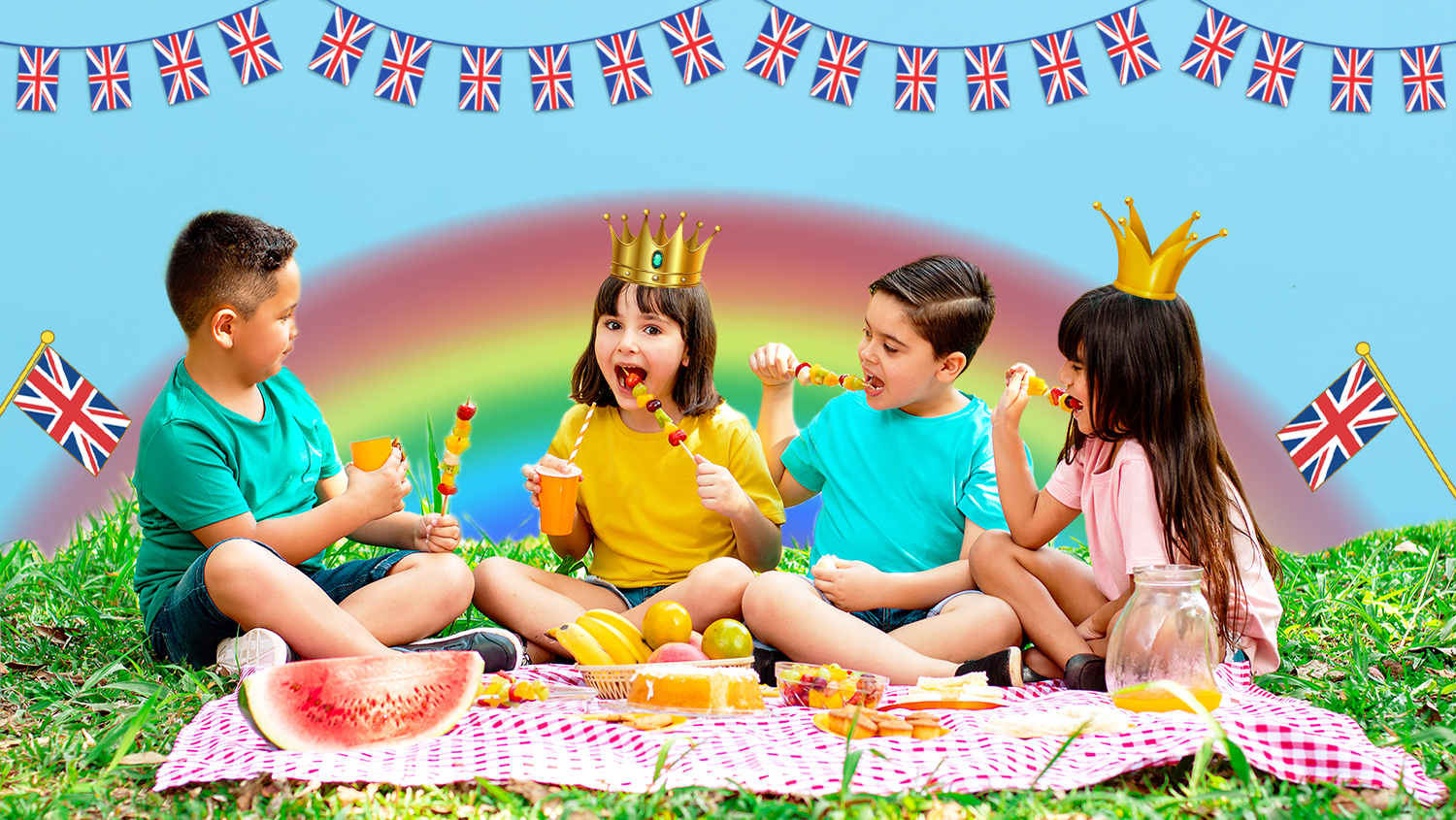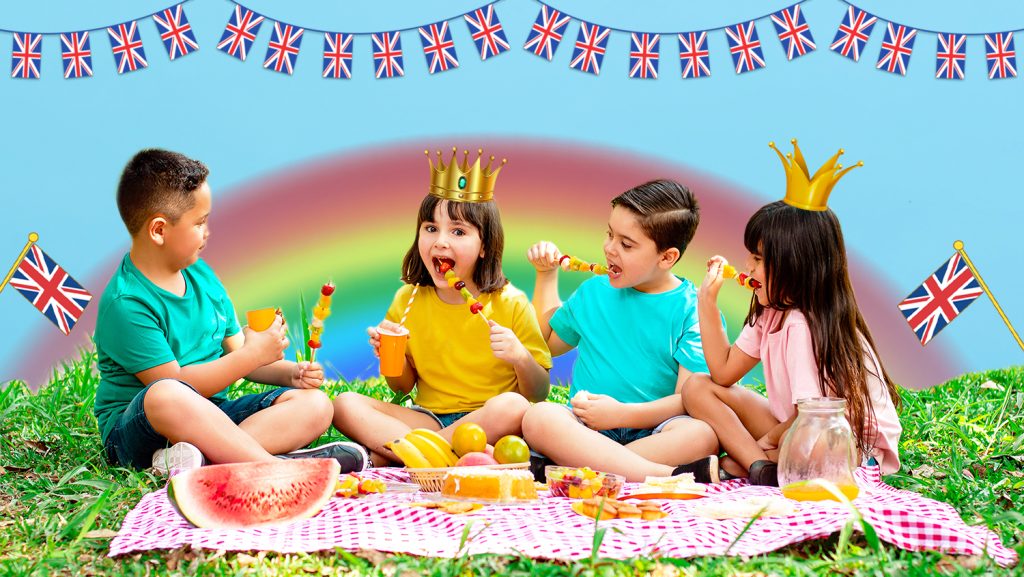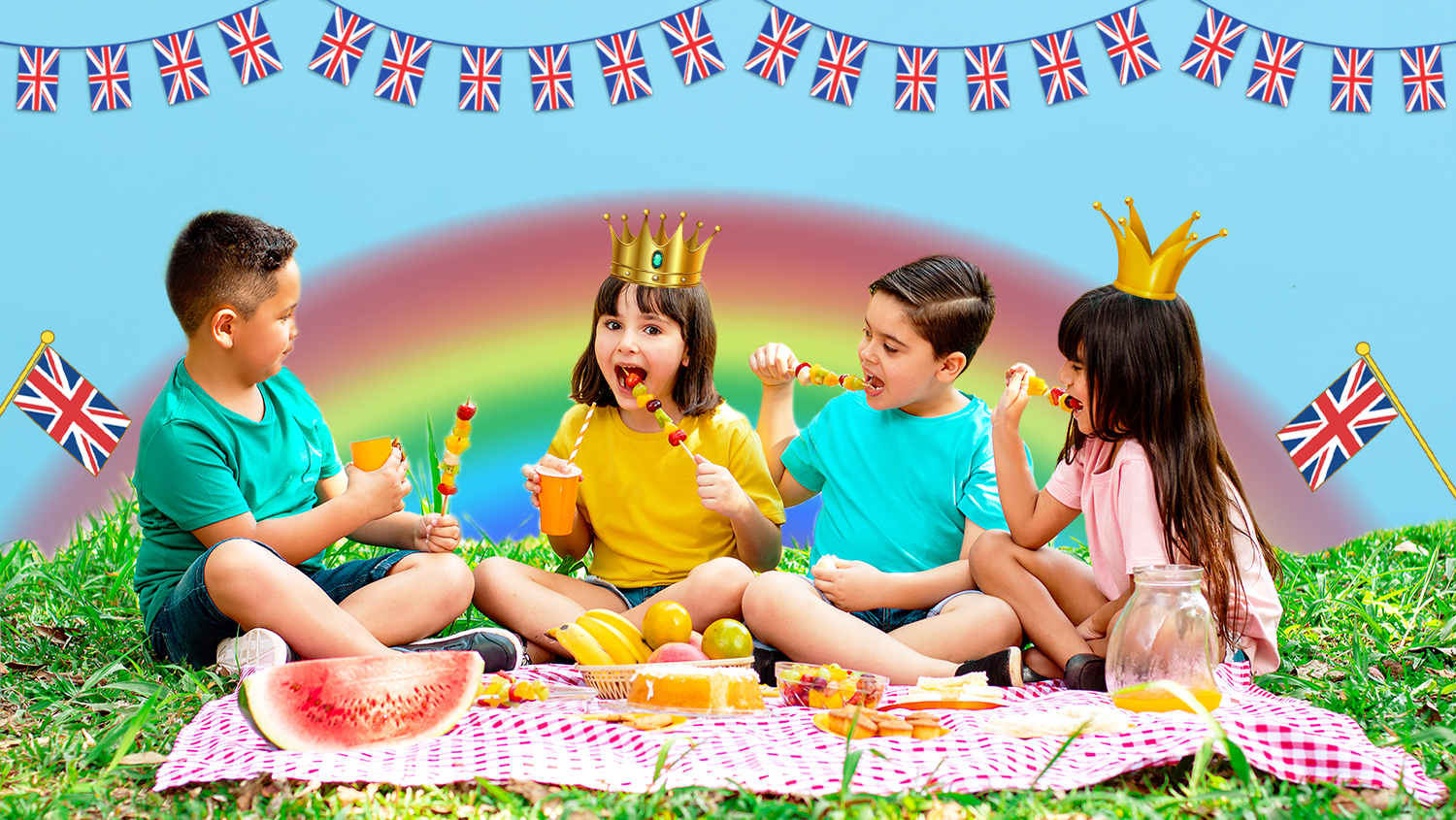 Picnic Ideas
The day of the Coronation of His Majesty the King is nearly here! This means a three-day weekend of celebrations and an opportunity to bring family, friends and neighbours together for a Royal-themed party. No Coronation party is complete without a family feast fit for Royalty. Is there anything better than enjoying a nice family lunch on a warm May day? An outdoor picnic is a fun idea for this celebration, that can help you save money and get your little ones away from screens. Why not take a magazine to keep the kids happy and entertained for even longer, whilst you relax? Or join in with them by reading a story together or playing a game?
Did you know that all our magazines contain delicious and simple recipes in every issue?

There are also many examples of fun and creative family games and stories that you and your little ones can enjoy playing and reading together on your picnic. As well as puzzle and workbook activities that the kids can have a go at on their own.
The traditional British celebratory lunch would typically include scones with jam and clotted cream, cheese and biscuits and this year – a Royal coronation quiche, the recipes of which you can easily find all over the web. Alternatively, check out these colourful easy-make party foods we have selected for you, that will guarantee to surprise your guests.
Nothing will get kids more excited for this celebration than helping you prepare these fun snacks!
Colourful Puff Pastry Tarts.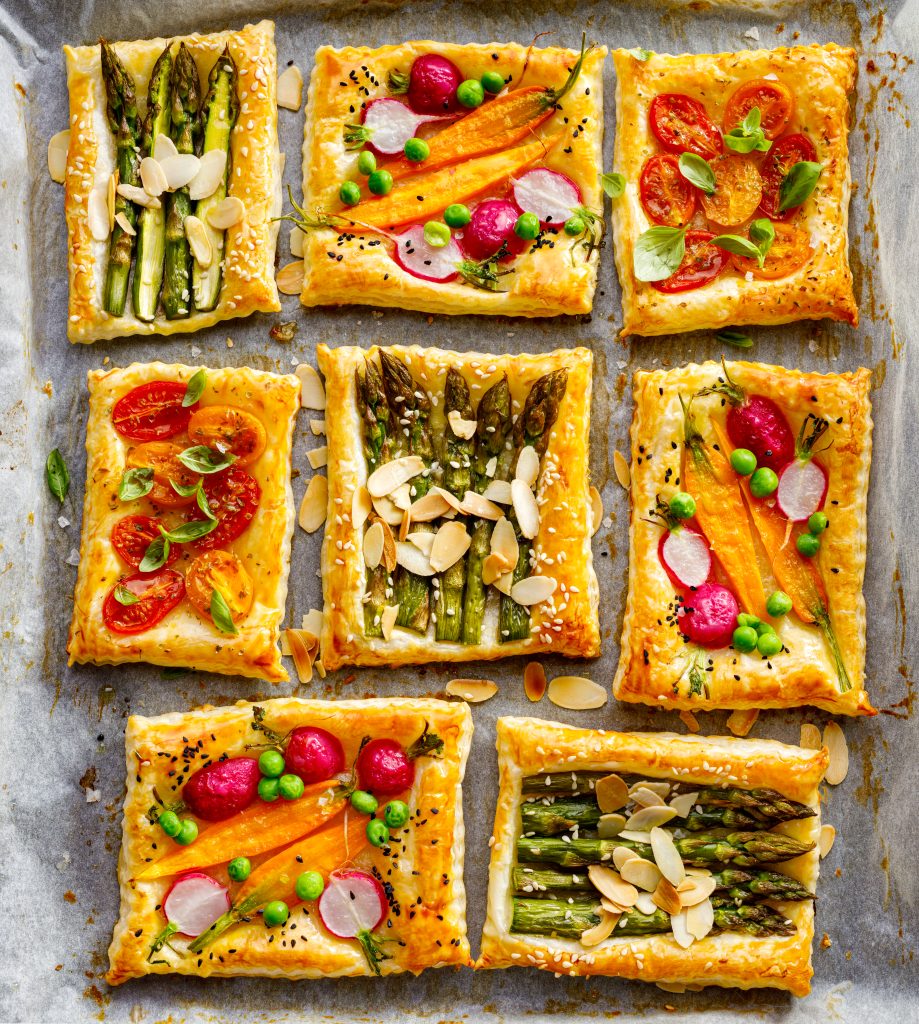 Ingredients:
For the Base –
320g puff pastry sheet.
Any base sauce that you like, such as: green or red pesto, barbeque sauce, tomato puree.
For the Toppings –
A variety of vegetables, like sliced fresh tomatoes, asparagus, carrots, broccoli, sweet peppers.
Pepperoni, chicken slices or any other protein of your choice.
Grated cheeses, such as: mozzarella, cheddar, or parmesan.
Directions:
1. Lay your pastry flat on the parchment paper and place it on a baking tray.
2. Carefully cut your pastry into even quarters. Make sure to leave some space between each quarter for the pastry to grow.
3. Gently spread your sauces on the pre-cut pastry quarters with the back of your spoon and sprinkle your toppings evenly.
4. Brush the outer edges of your tarts with egg yolk or milk.
5. Preheat the oven to 220°C, gas mark 7. Bake for 25 minutes or until the edges are golden.
Your family will love these yummy puff pastry tarts, packed with flavour and colour.
Enjoy!
Rainbow Fritters.
Ingredients:
For the base –
2 eggs
30 g cornflour
1 tsp vegetable oil
Salt, pepper, or other alternative seasonings to taste.
For the colours –
Yellow Fritters – 50 g tinned sweetcorn (drained)
Green Fritters – 75 g diced green vegetables, such as: courgettes, green peppers, broccoli, spring onions, peas or spinach.
Orange Fritters – 75 g mixed grated vegetables, such as: carrots, squash, or pumpkin.
Red Fritters – 50 g chopped beetroots, or red peppers.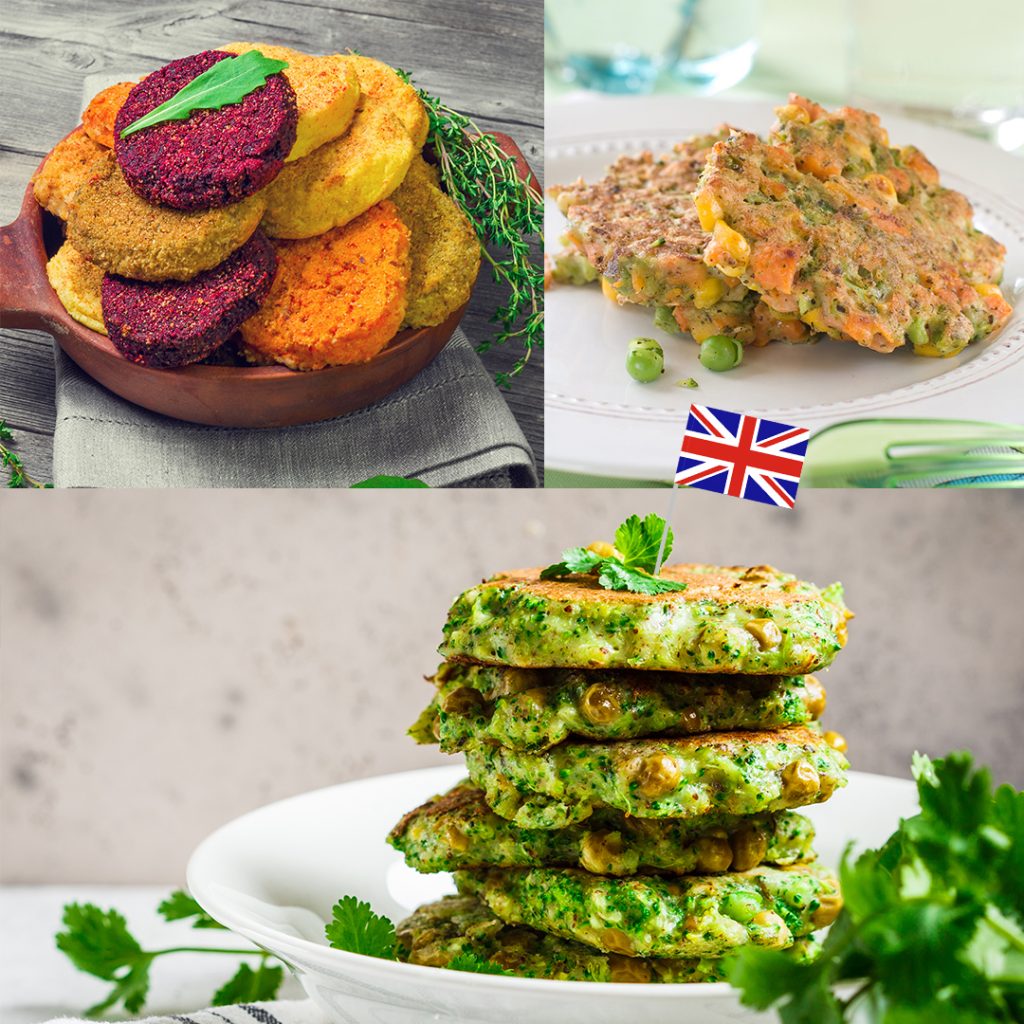 Directions:
1. Mix your eggs and corn flower in a large bowl.
2. If you are making more than one colour, split your batter accordingly.
3. Prepare your chosen vegetables by chopping, grating and cooking where required.
4. Add your vegetables into your batter together with any extra ingredients of your choice – such as cheese, herbs and spices.
5. The batter should coat the vegetables, but there should still be some runny batter in the bowl. Add more cornflour if needed.
6. Pre-heat a little oil in a large frying pan on a medium heat.
7. Add a spoonful of the vegetable batter in your pan and gently spread to create a little circular fritter.
8. Cook on a medium heat for about 5 minutes, carefully turn over your fritters and cook the other side until golden.
These colourful Rainbow Fritters are a great, healthier alternative to classic hash browns.
Bon appétit!
We hope you enjoy making these fun snacks and remember, if you are looking for more inspiring, easy-make recipes, check out our Fun To Learn Friends, Fun To Learn Favourites and Sparkle World magazines, with new recipes every issue!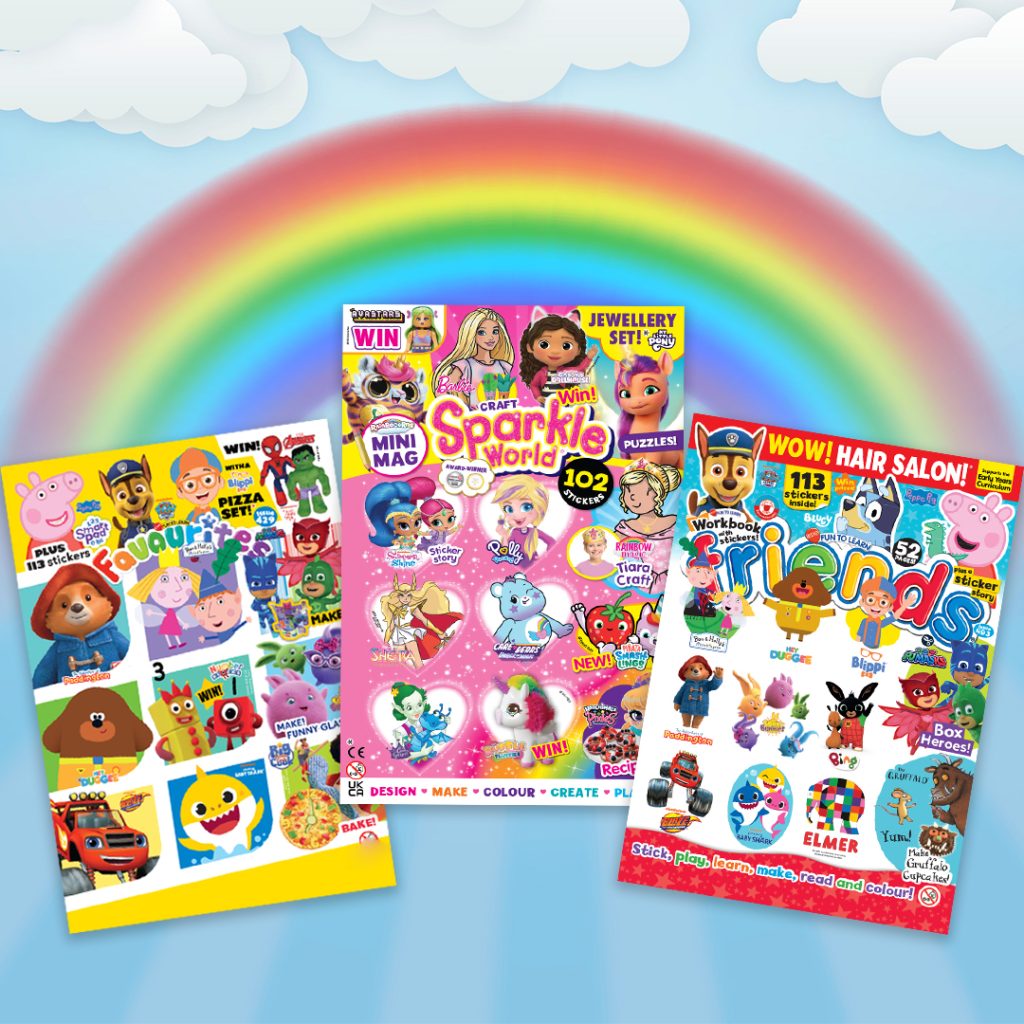 We would love to see your picnic photos. Take a snap and tag us on social media – Facebook, Instagram and TikTok.
Images: © Redan | © Shutterstock
Sample Page Images: © zuru | Sunny Bunnies © 2023 Animation Cafe LLC | © 2023 Moonbug