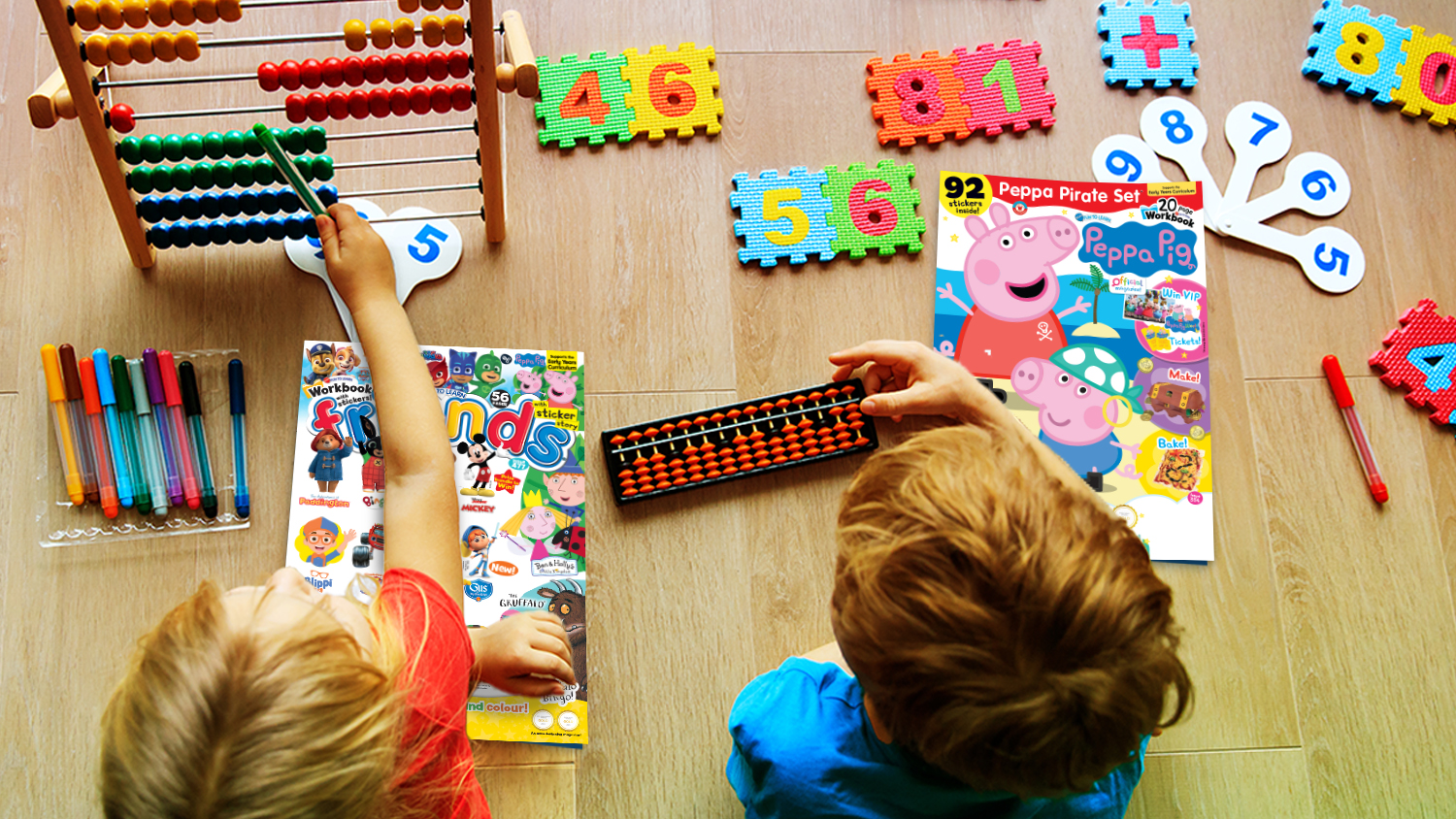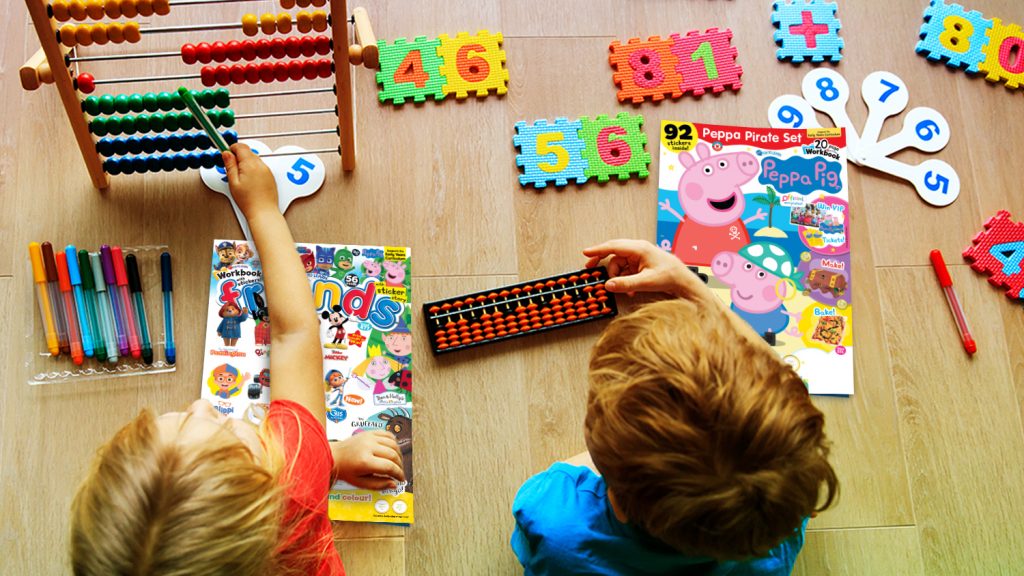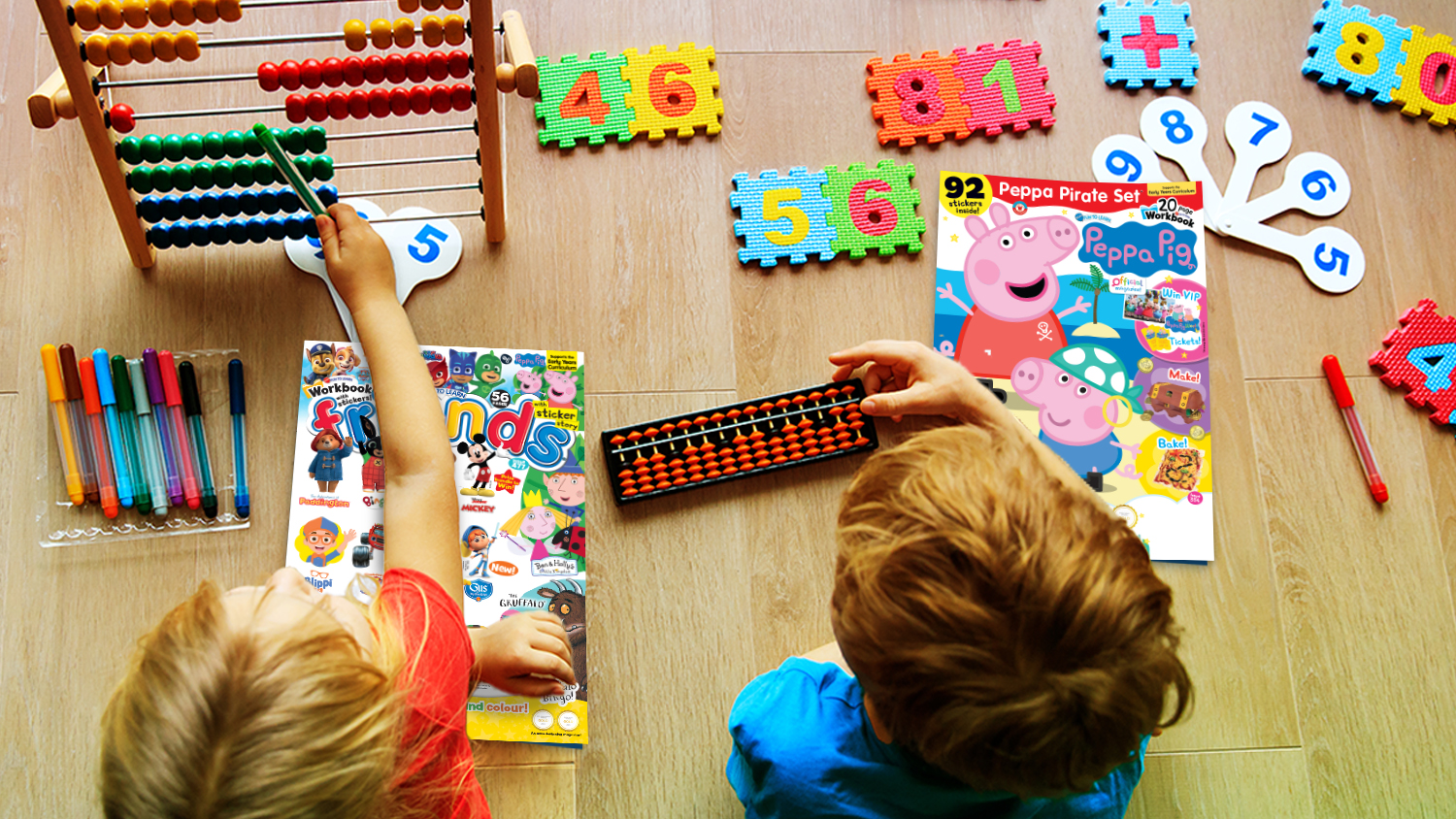 The Beautiful Early Years!
Key Area No.3: Maths
When I was at school, I thought I was no good at maths and so I really disliked it. It wasn't until I was teacher training at uni, and I learnt how to teach maths, that I realised the problem wasn't me it was my education.
Quite simply my education in maths had been built on methods. For example, I knew how to add in columns:
e.g.

As you can see the answer itself is correct but what was going on in my brain was a whole world of wrong!
Our number system is based on 10. In school, children are supported with a wide range of experiences to deeply understand this. So therefore, when they finally begin using methods like the one above (which is not until they are about aged 8) they understand what they are doing. Then they won't make mistakes like me and are also able to take on much more complicated ideas and calculations. This is what a child who has developed a good understanding of our number system will do in their head…
e.g.

Why do I explain all of this to you? Because it really matters. Maths in the Early Years is all about growing confidence with number and the number system. Mathematics in the Early Years does extend beyond pure number with shapes and measures also being important but for today, let's focus on number.
Theory done, here's the how…
Counting, Counting, Counting
There are numerous opportunities in day-to-day life to count. Counting as we lay the table, play with toys or walk up and down stairs. Young children gradually develop the ability to 'see' up to 3 objects without counting them. To develop this skill, count a number of objects, pointing to each object and repeat the last number to show the total e.g. '1-2-3. There are 3!'
Counting rhymes and counting songs are really powerful ways of establishing a deeper understanding of number e.g. 'One, two, three, four, five once I caught a fish alive.' 'Five little speckled frogs,' etc.
Our hands are a counting gift, 'High 5!', 'High 10!' gives that perfect illustration of the number system which is based on 10!
In Fun To Learn Friends issue #477, the 'PAW Patrol' Count exercise is a great, fun way of counting whilst also developing pencil control…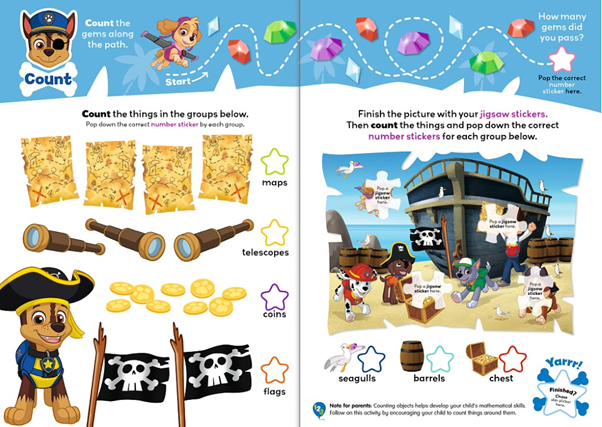 Throw in Some Problems…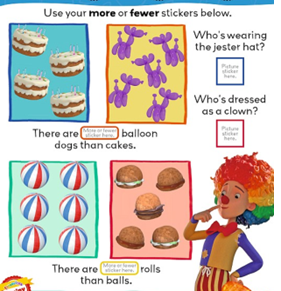 Again, in day-to-day life there are lots of opportunities to play around with number and solve problems for example, 'I think we have a problem: we need more forks. How many more?' or 'Looks like we haven't shared this out equally, who has more?'
This more and fewer activity on the 'solve' page in Fun To Learn Favourites issue #417 is perfect for supporting this thinking.
The Numbers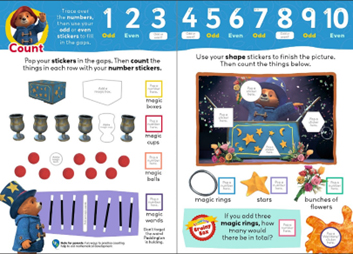 Seeing the symbols of numbers is really valuable too. An easy way to access this without too much demand is in counting books and puzzles. Also, simple number lines where children can count to 10 pointing to the numbers are great and easy to make yourself!
The Paddington Count page, in Fun To Learn Favourites issue #417 is great for this…
Finally, the most important thing is to enjoy number with our children. It's a very beautiful thing when your child counts to 10 for the first time and that is just the beginning of the wonderful world of maths!
Enjoy!
Rachel x
This Blog series looks at the 7 key areas of learning in the Early Years Foundation Stage and links activities featured in our Fun To Learn magazine range that will help support this development.
Images: © Shutterstock | © Redan
Sample Page Images: © 2022 Spin Master | © 2022 P&Co. Ltd./SC