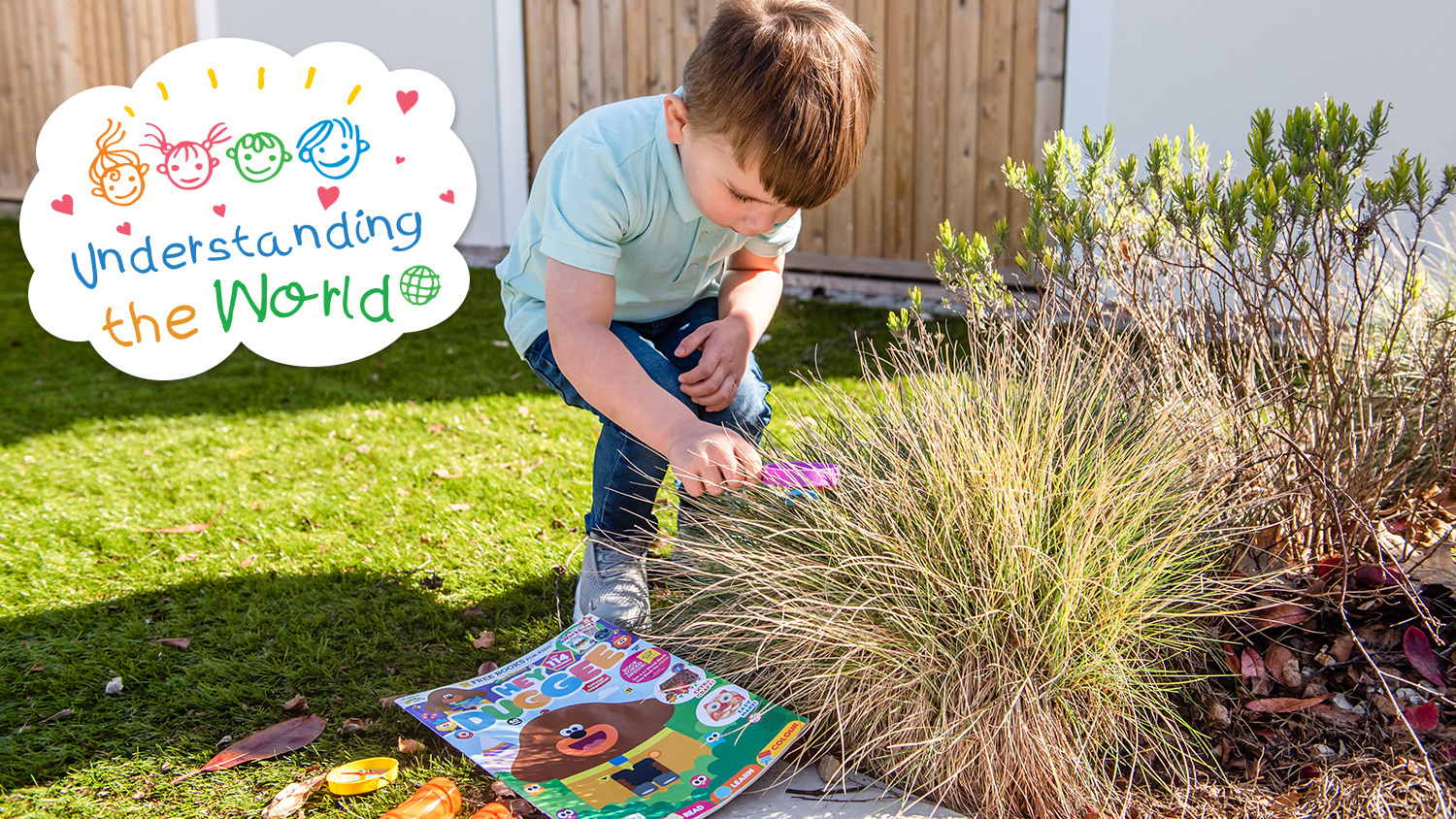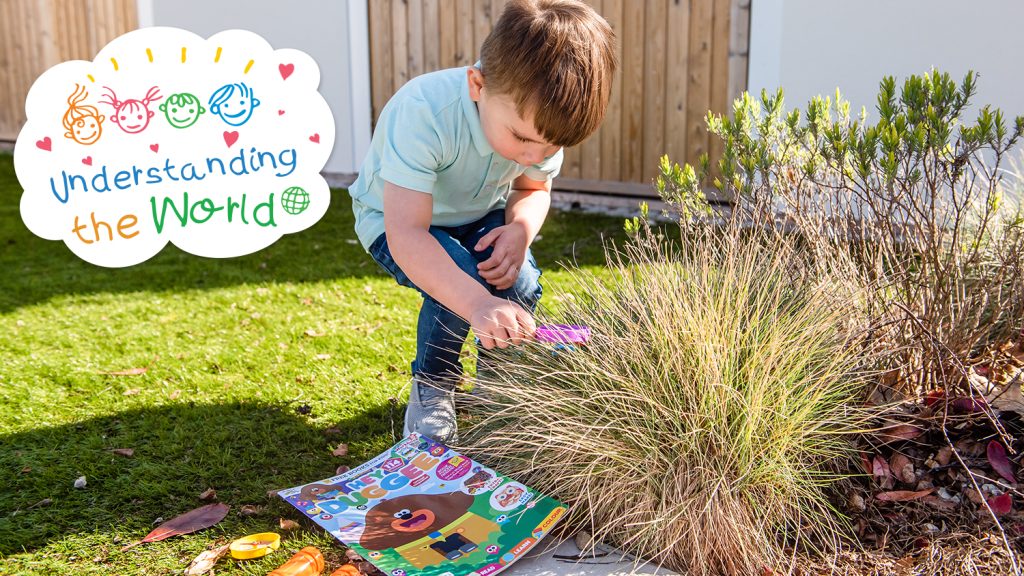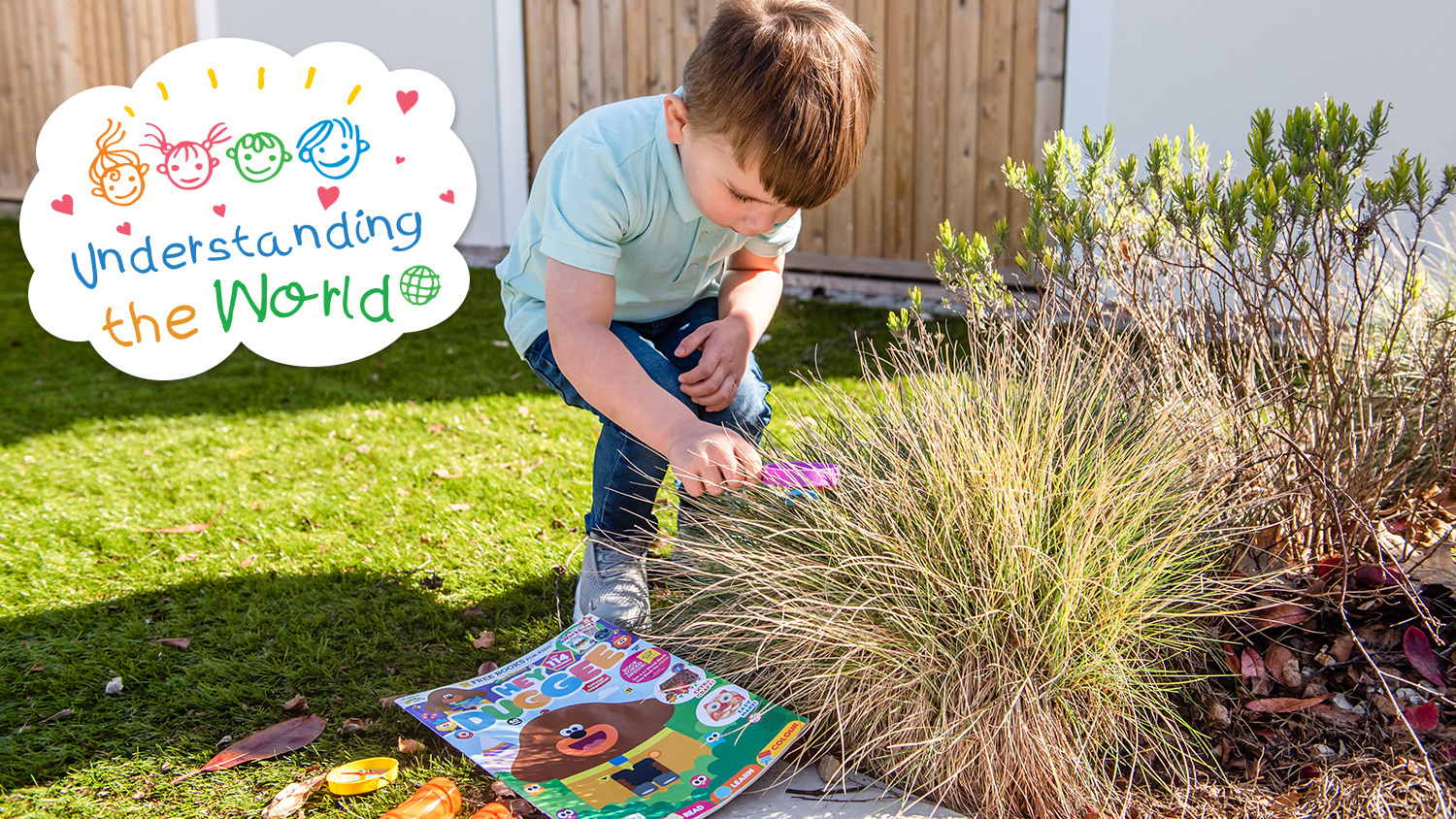 The Beautiful Early Years!
Key Area No.5: Understanding the World
It wasn't until I became an educator that I truly engaged with the actual purpose of subjects like Geography, History, RE and Science. Each one of these subjects supports our understanding of the world around us from both a human and physical perspective. It is this learning that is what the 'Understanding the World' part of the Foundation Stage curriculum underpins and the more I delve into this area, the more beautiful it becomes.
Humans are curious creatures, and for our young people, the world is one big adventure playground just waiting to be discovered. So here are a few ideas of how to explore with your child…
Look, Listen, Feel!
The world is a rich resource for learning. An easy way to tune your child in to the wonderful world around them is wherever you are, just stop, notice and comment and encourage your child to use all of their senses…
'Look at the bark on that tree, what does it feel like?'
'Can you hear the birds, where are they?'
'Can you smell the flowers?'
'Look how tall that building is!'
'Look at the ants! Where are they going?'
'Can you feel the moss. How does it feel?'
The more you ask these questions the more your children notice, the more they notice, the more they learn.
The Scientific World
The natural world is a fully resourced playground on our doorstep. Minibeast hunting, collecting leaves, growing seeds, there are many 'live' ways to help your child discover and learn. Also, look out for special moments – ducklings at the park, tadpoles, birds' nests- they are beautiful ways to observe the circle of life.
When my girls were younger, we used to play a game called 'ploppies' in the park. This is where we found natural objects to test whether they would plop (sink) or float in the pond. Over time, they were able to predict what would happen and developed some theories around what made objects float or sink.
Cooking with children is another great way of developing scientific understanding of our world. Simply watching an egg fry, a cake bake or chocolate melt, children are beginning to lay the foundations to understand changes of 'matter'- real physics in action!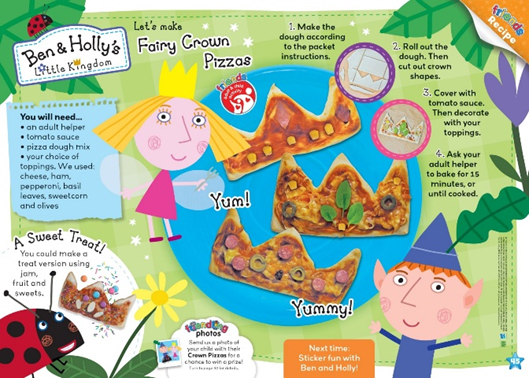 There is at least one fun recipe in every issue of the Fun To Learn magazines. Children can watch the bread bake and the cheese melt with this Ben and Holly's Little Kingdom 'Fairy Crown Pizza' recipe from FTL Friends issue #479.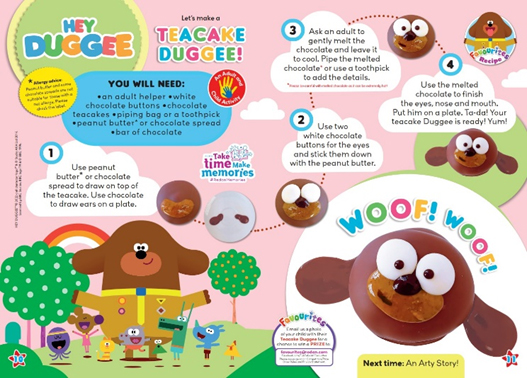 Enjoy your child's face as they see the chocolate change from solid to liquid when making this wonderful 'Teacake Duggee' from FTL Favourites #418.
History in Action
When children are very young, they are still developing their sense of chronology/time as they live so beautifully in the moment. Referring to yesterday, today and tomorrow is the beginning of developing a sense of time. Also looking at old photos from when they were younger helps to build a concept of change over time. Then extending this to family is really powerful, 'Look this is when Granny was a baby!'
Places and People
Both our world and our country are rich in diversity and culture. Giving children as many experiences of that which are different to their immediate home environment and community is powerful. This might be visiting places of worship, community events, reading books and watching programmes or clips about different people or places. It's important to not confirm stereotypes by mistake. For example, if you live in a white British area, it is more powerful to learn about a Muslim Community in the UK rather than abroad otherwise children don't get a sense, in the first instance, of the rich diversity of our country…
Let Them Lead…
In understanding the world, it is a very real fact that often our children have a lot to teach us. Watch how your child naturally interacts with the world around them. They are born fascinated, and we want to both embrace this curiosity and keep it alive.
Let them lead, follow their interests and see where it takes you and maybe, just maybe you will be in the moment, learning more and understanding more too.
Rachel x
This Blog series looks at the 7 key areas of learning in the Early Years Foundation Stage and links activities featured in our Fun To Learn magazine range that will help support this development.
Images: © Redan
Sample Page Images: © 2022 The Elf Factory Ltd/Ent. One UK Ltd/Hasbro. | © HEY DUGGEE™ and character logos™ & © Studio AKA Ltd 2014.Licensed by BBC Worldwide Ltd. BBC logo TM & © BBC 1996.