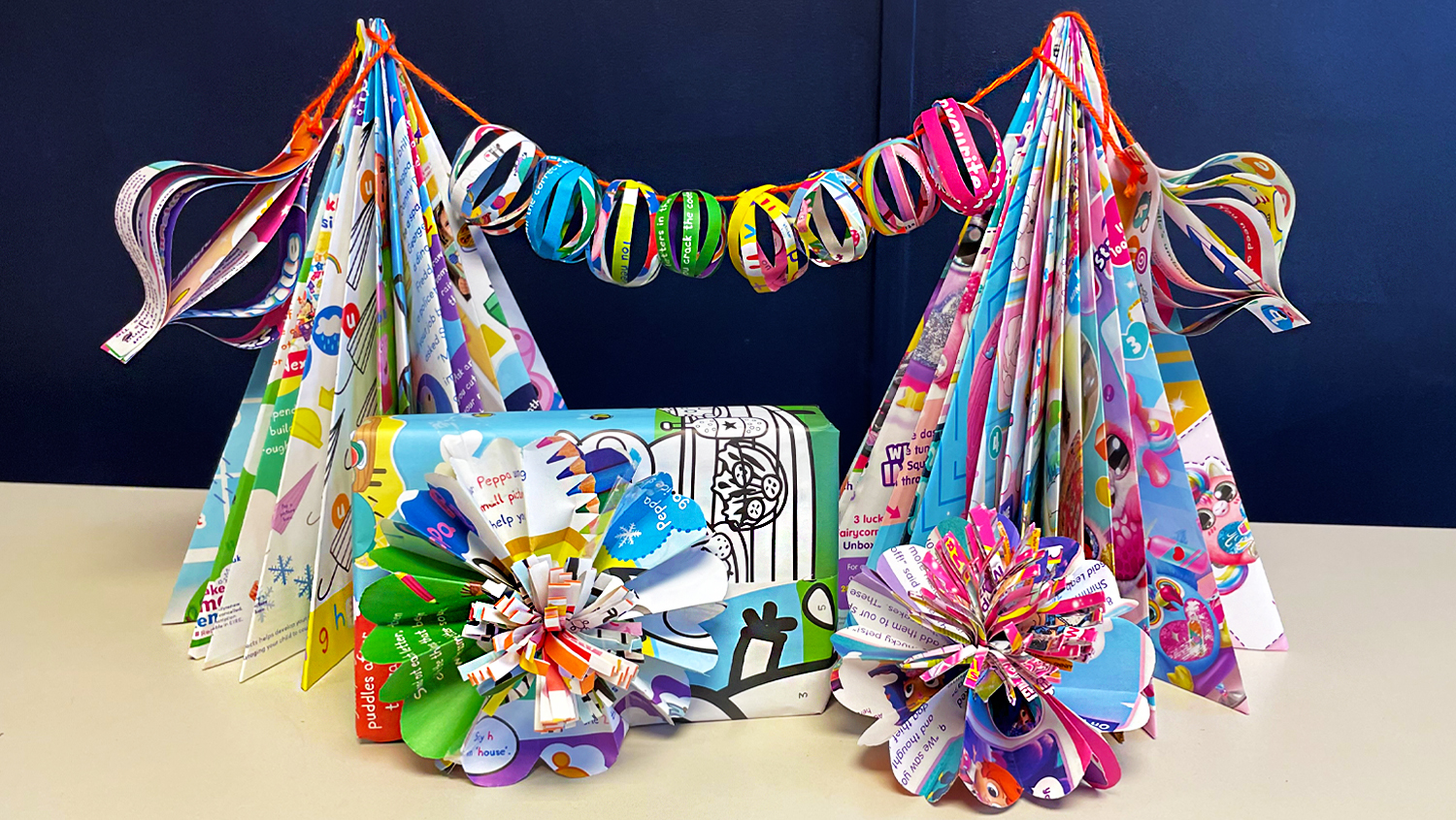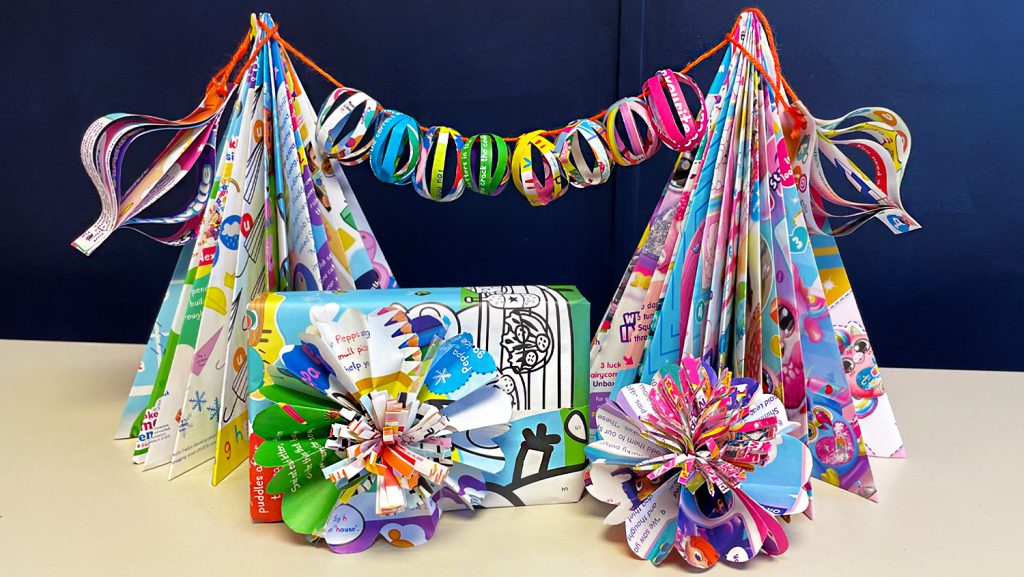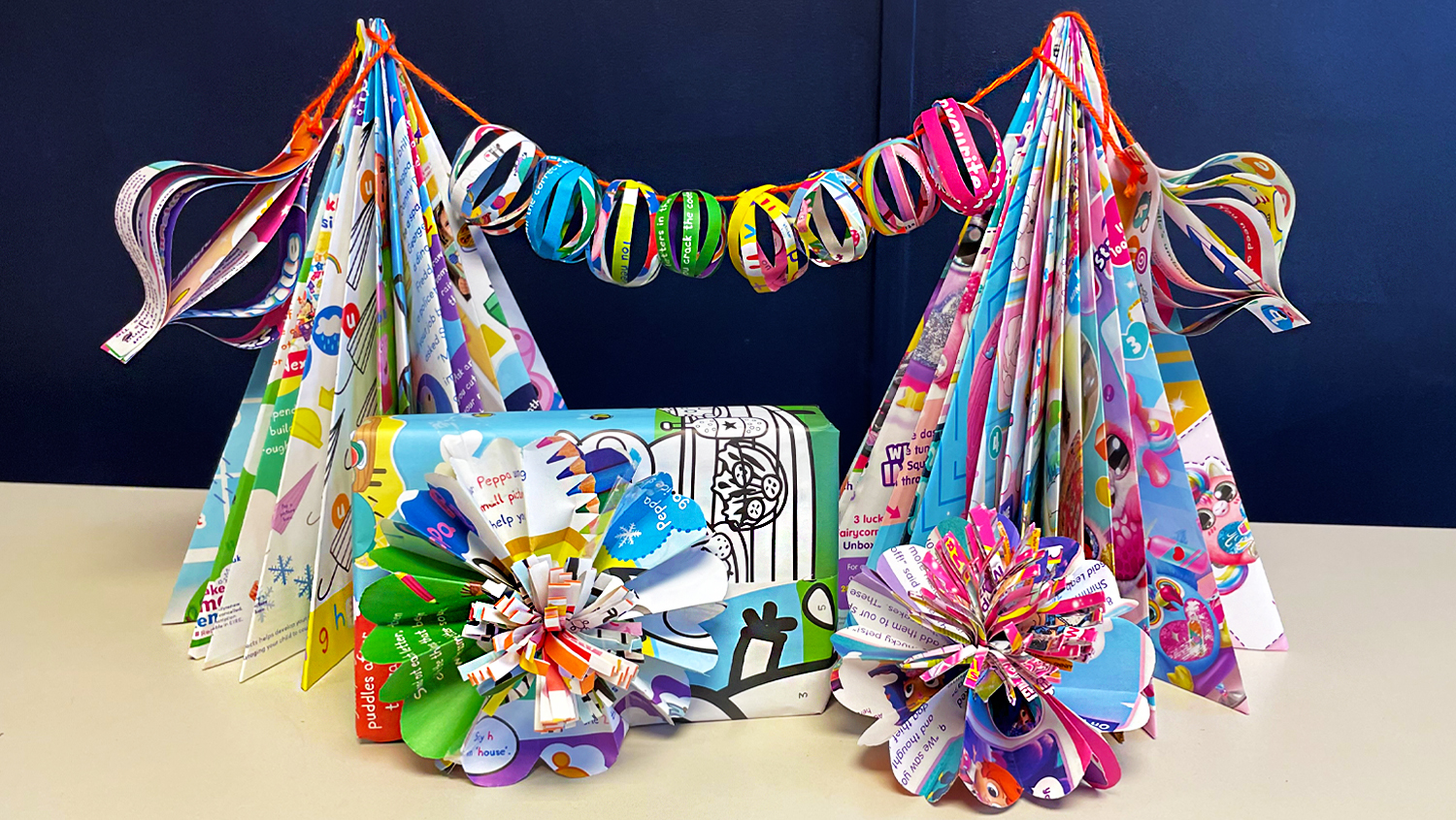 DIY Festive Decorations!
Christmas is a special time of year, but it can be costly! If you're on the lookout for Christmas decorations on a budget, surprisingly, there is absolutely no need to break the bank on some of the staple festive trinkets. Holiday cards and baubles, ornaments and wrapping paper don't have to cost you a small fortune, in fact all these things can be created using your old magazines and newspapers. Christmas craft sessions are a great way to create excitement with your little ones before the festive big day! So gather your craft supplies, your old magazines and watch our videos below to help you get crafty when decking the halls!
DIY Mini Christmas Tree
Starting with this mini Christmas tree that is super easy to make, even for your little ones. All you need is an old magazine of your choice and… that's it!
DIY Christmas Baubles
Moving on to some fun DIY Christmas tree baubles. They are super fun to make and the process will certainly keep your children entertained. Watch our video below to find out how to make these baubles!
DIY Wrapping Paper
There is no need for shop-bought wrapping paper, which can be very pricey. Get creative by making a fun wrapping design! To find out how, watch the video below.
DIY Christmas Decorations
Let's make classic paper chains with a modern twist. This could just bring a hint of childhood nostalgia to your home this festive holiday. If you have lots of magazines lying around your house, check out a great way to reuse them in the video below.
The variety of things you can create to decorate your home by simply upcycling your old paper is quite amazing. So why not use your imagination and get your whole family involved in this resourceful festive endeavour?!