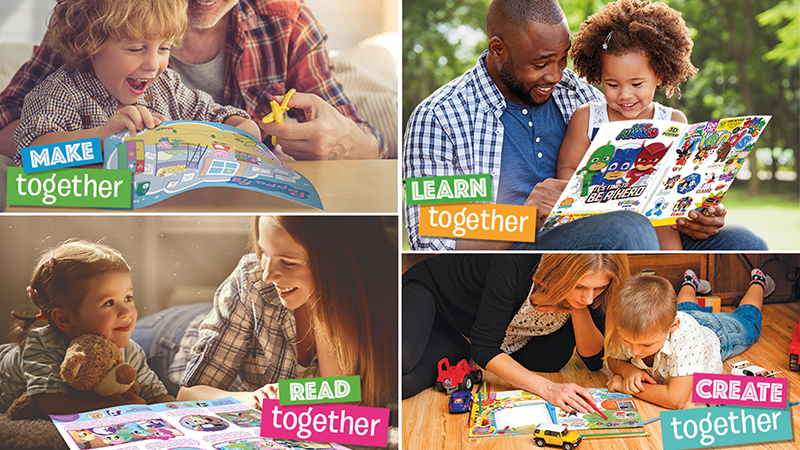 Early Learning Fun!
Spending quality time together doesn't have to be about exotic travels or expensive days out. Sitting down with a child and reading, colouring or crafting, not only aids their educational development, it creates a shared sense of achievement and memories that will last a lifetime.
Spending time going through some of the activities in our fun and educational magazines with your child will:
Offer a head start in basic literacy and numeracy
Encourage quality, screen-free family time
Promote core and STEAM subjects
Create a joint sense of achievement
Get the most out of your money
Make memories to treasure
All our Fun To Learn magazines are packed with activities to make learning fun, while helping to develop your child's abilities in the seven areas of learning as set out in the Statutory Framework for the Early Years Foundation Stages:
Communication and language development, personal, social and emotional development, physical development, literacy development, understanding the world, maths and expressive arts and design.
So pick up a magazine today and help your child's development. Available to purchase here online or in all major supermarkets, convenience stores and independent newsagents.