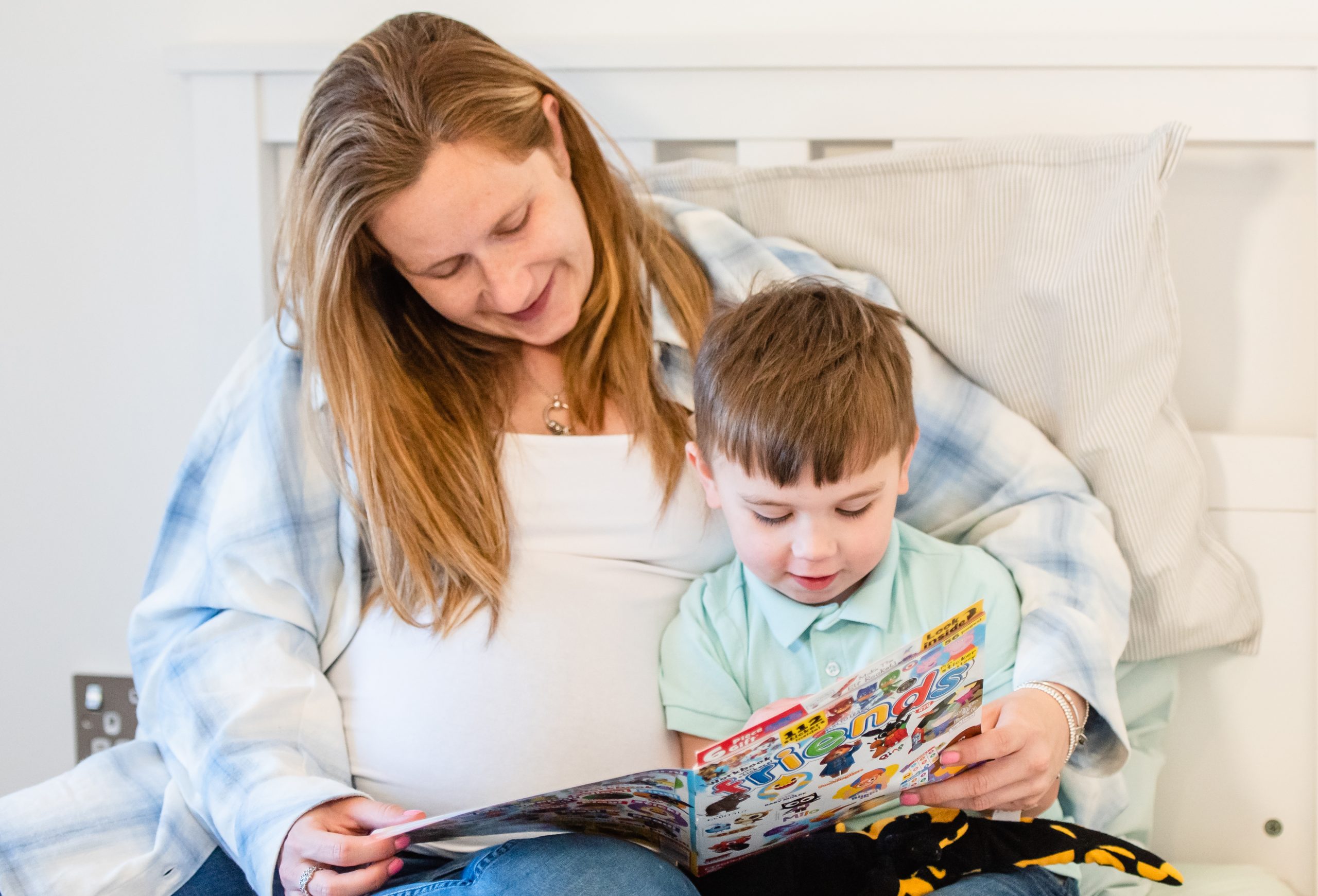 6 Top Ways to Help Your Child Excel at Reading!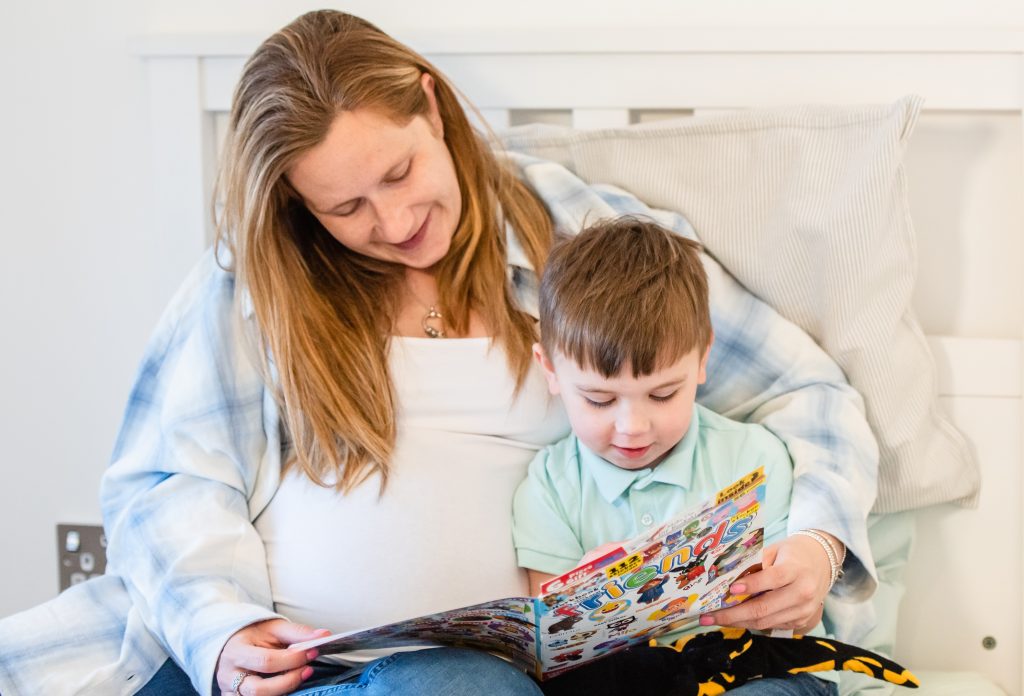 Learning to read is an essential life skill that will not only propel learning in all subjects, the therapeutic benefits of reading for pleasure will have a positive impact on your child's wellbeing. Here are the top six ways you can help your child excel at reading.
#1 – Commit to reading with and to your child every day.
In addition to their school reading book, reading with and/or to your child throughout the day is the most beneficial thing you can do to help your child learn to read and spell.
• Cuddle up and enjoy a good story with your child at bedtime – Make it a part of your bedtime routine. Show your child that stories are wonderful – empathise with the characters, explore new worlds, travel through time and feed your imaginations!
• Read when you are out and about – it may be a menu, a shopping list, a sign in the park or names of shops.
• Share non-fiction books together, find out more about what your child is interested in for example, nature, dinosaurs, The Romans, Minecraft or pets.
#2 – Choose a good time to read their school reading book.
Most school-age children will be given a reading book from school to read at home. Choose a regular time each day so that your child knows and expects this as part of their daily routine. Choose a good time in the day when your child will have more energy and will not be too tired or distracted. For some, this may be in the morning after breakfast. For others, this may be before bed as a way to wind down. Make this time fun and relaxing and encourage your child with praise and support.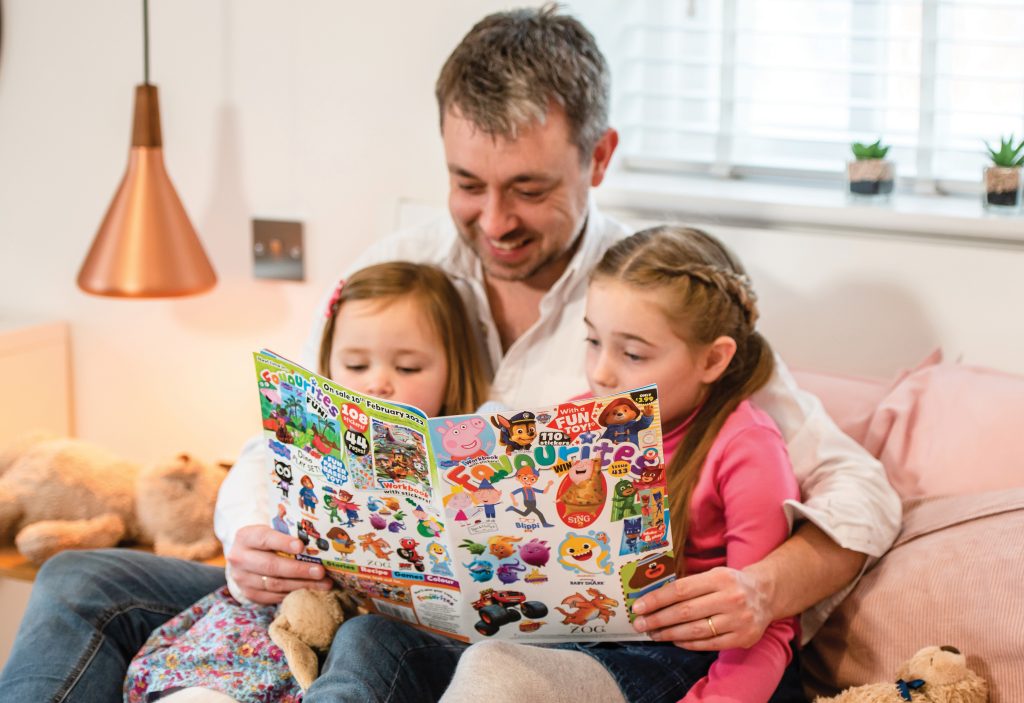 #3 – Make reading an enjoyable experience.
It's really important to make your child's reading experience enjoyable. All children learn at different paces. If your child finds reading difficult at first, be encouraging, take your time and offer lots of praise. If your child continues to experience difficulties learning to read, it may be an indication that they have a condition that affects their ability to learn to read and a different approach may be needed. This can be discussed with your child's teacher.
#4 – Play word games together.
Playing word games together, such as our phonics jigsaws, our CVC word game and word searches will make reading fun!
Download our free CVC word game.
PJ Masks First Phonics Jigsaws
For a limited time and while stocks last, you can get 24 PJ Masks phonics jigsaws, only with Fun To Learn Friends magazine #482. There are 88 pieces, to help your child practice phases 2 and 3 phonics. Click here to order your copy! Plus, you will receive FREE printable sound mats with Phases 2-5 phonics with every online order!
#5 – Make a cosy reading corner in your home.
Creating a cosy quiet corner in your home with comfy cushions and an easy to reach book shelf or book box will allow your child to choose magazines and books to read whenever they would like to read or have some quiet time to relax.
#6 – Read everywhere
Books aren't just for bedtime. Magazines and books can be taken on the train, in the car, in the doctor's waiting room, in a café, to a family gathering! Make magazines and books a part of everyday life and this will encourage reading.
Phonics
Children use various methods to decode words when learning to read and one of these methods, taught in schools, is phonics.
Click above to download our free CVC word game.
Phonics Phase 1 – During this phase your child will develop their listening skills and learn to identify sounds around them for example, environmental sounds, rhythm and rhyme.
Phonics Phase 2 – Your child will begin to learn the sounds that letters make (phonemes). The focus of Phase 2 is to introduce the most common single-letter sounds. The 23 phonic sounds of Phase 2 will be introduced in small manageable sets. This phase usually lasts six weeks and, at the end of this phase, your child will be able to read some vowel-consonant words (VC) and some consonant-vowel-consonant (CVC words).
Phonics Phase 3 – Your child will be introduced to the remaining phonemes and also digraphs (two letter sounds) and trigraphs (three letter sounds). This phase usually lasts 12 weeks and after this phase, your child will be able to recognise and recall all 26 letters of the alphabet. They will also be able to blend and read consonant-vowel-consonant (CVC words).
Phonics Phase 4 – Your child will now be confident with their phoneme recognition and from this phase onward your child will be consolidating and refining their knowledge, introducing more spelling patterns, increasing their vocabulary and learning tricky words. This phase usually lasts four to six weeks.
Phonics Phase 5 – During this phase, your child will become even more confident and fluent. They will learn alternative spellings, graphemes and different pronunciations. As they develop these skills, this will improve their spelling. This phase usually takes the whole of Year 1.
Mini glossary of terms used in school:
Consonant: The letters of the alphabet that aren't vowels.
Digraph: Two letter sounds.
Grapheme: Graphemes are written representations of sounds. A grapheme can be one letter (p) or more (sh, igh, ough)
Phoneme: Phonemes are the smallest unit of speech sounds which make up a word. There are 44 phonemes in English. They are represented by graphemes in writing.
Trigraph: Three letter sounds.
Vowel: The letters a, e, i, o, u.