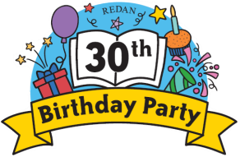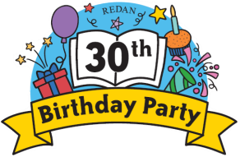 Redan turned thirty in 2020, so we wanted to say a massive thank you to our readers by hosting a competition to win a money-can't-buy experience at Paultons Park, home of Peppa Pig World, plus an overnight stay!
The competition was run in early Spring 2020, with the winners being selected to attend a celebration day in June. However, as the events of 2020 unfolded, we were unable to host our special day! So, instead our winners have enjoyed a day of their choice this year at Paultons Park, with an overnight stay at the Holiday Inn included.
A big thank you to everyone who entered! Well done to all our lucky winning readers Leo, Rita, Eden, Claudia, Henry, Oliver, Penny-Lola, Luka, Lexi and Kristina and Georgina.
Take a look at some of the wonderful feedback our winners have shared with us so far!
Lexi and Kristina – "We had a fantastic time at Paultons Park, the children are already begging to go back as its the best place ever! They loved meeting Peppa and George and going on the rides!"
Georgina – "We just wanted to say how fantastic our Paultons Park trip to Peppa Pig World was and the hotel. We had such a great time and Georgina was so excited when we told her!"
Penny-Lola – "It was so lovely, I think we were first in last out! It was an amazing day, thank you so much!"