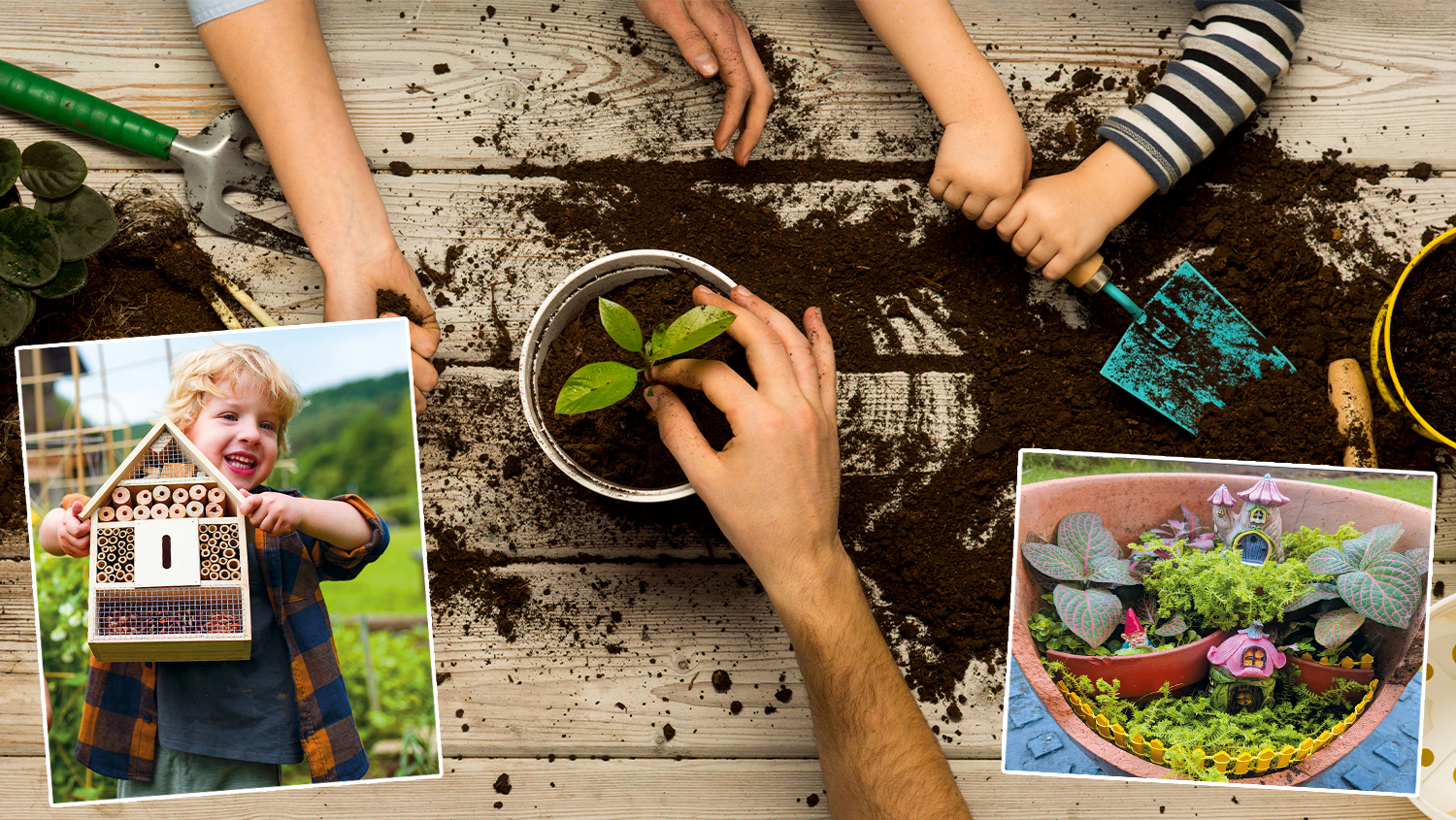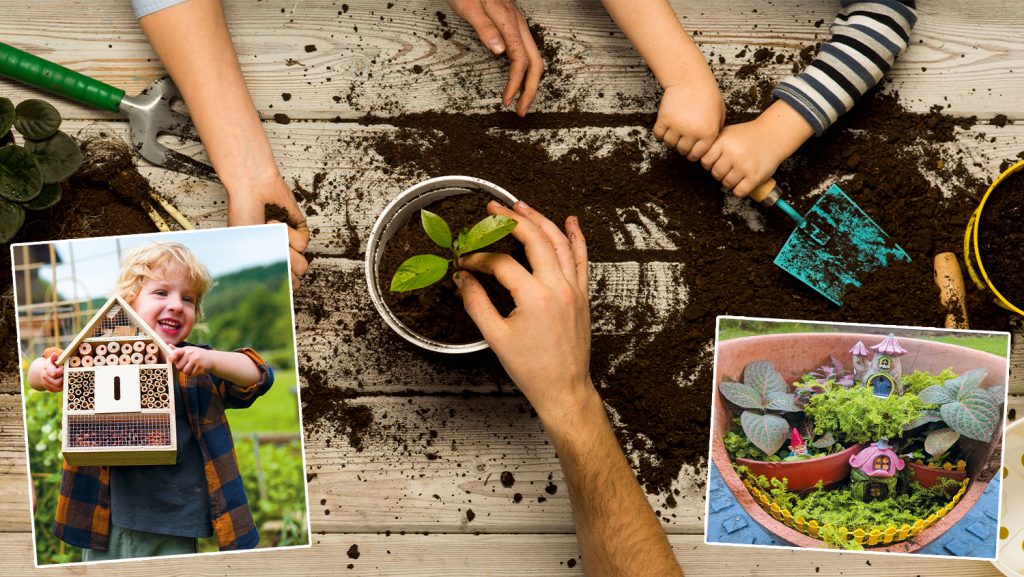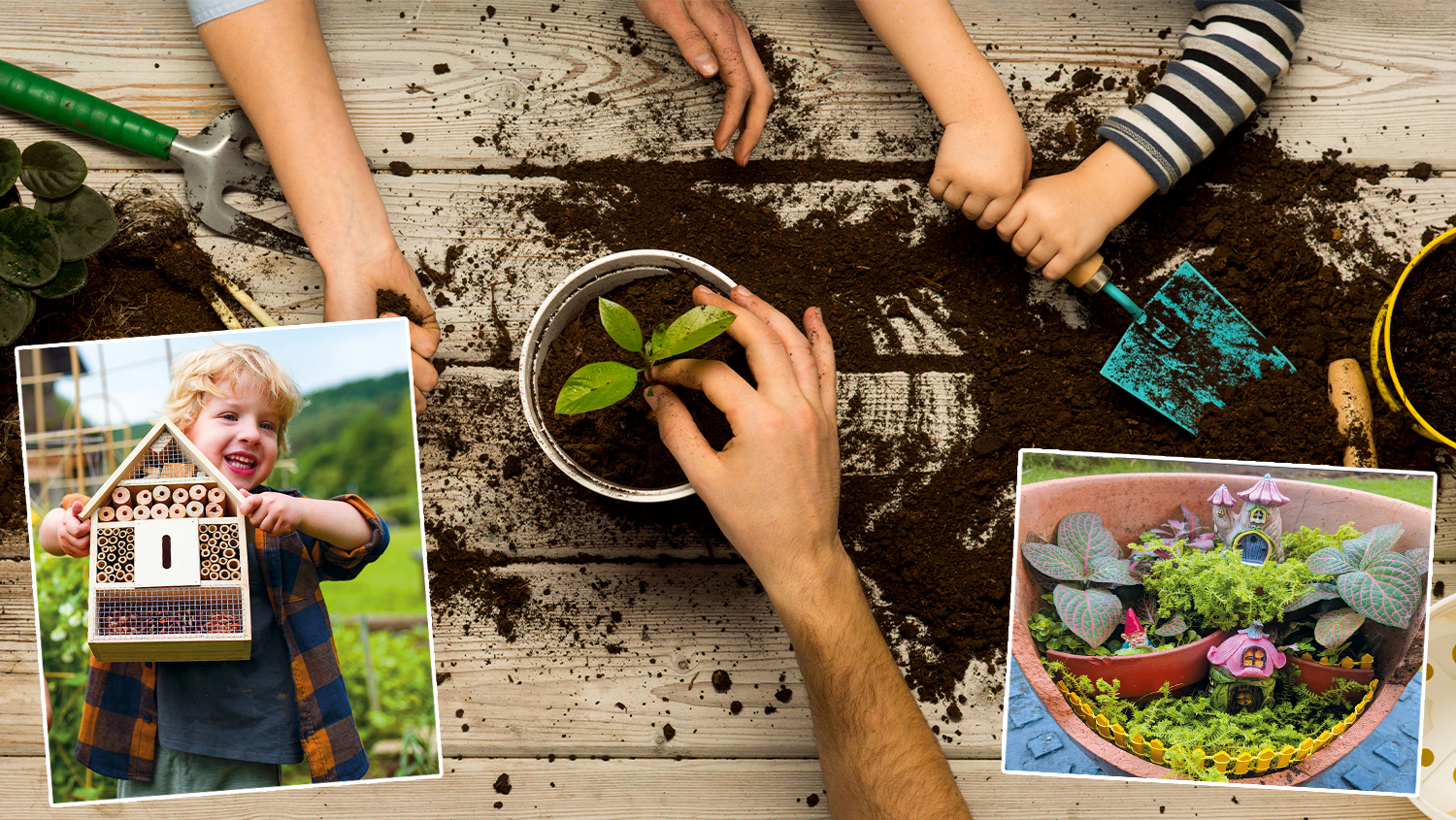 Spring Into the Outdoors!
Gardening is a great spring activity that can spark your child's curiosity to explore and learn about nature and natural processes through play. It can encourage your little one to learn why it is important to care for the environment and teach them patience and responsibility.
If you'd like to inspire your child to try some outdoorsy activities away from screens, you're in the right place. Grab your gardening gloves and let us show you a few simple yet super creative gardening ideas for you to enjoy together! Whether you have a garden or not, some of these fun activities can be recreated indoors.
Fairy Garden
Make your own beautiful mini enchanted garden at the base of a tree, in an old plant pot, or even by upcycling something fun… like an old wheelbarrow.
Your little one will love helping to collect stones, twigs and flowers to decorate your magical garden. You could use ferns, succulents and flowers whilst teaching them about these plants at the same time.
Encourage your little one to use their imagination! Children are often very inventive and this little activity may bring out the creative genius within your child that you never knew existed!
Here are some things you might need, to build your own Fairy Garden:
• A container with drainage holes
• Potting mix
• Various plants and twigs
• Different pebbles and rocks
• Mini garden decorations like a fairy house, tiny table and chairs, fences, mushroom stools, animal figurines and other tiny details you would like to include. Get creative!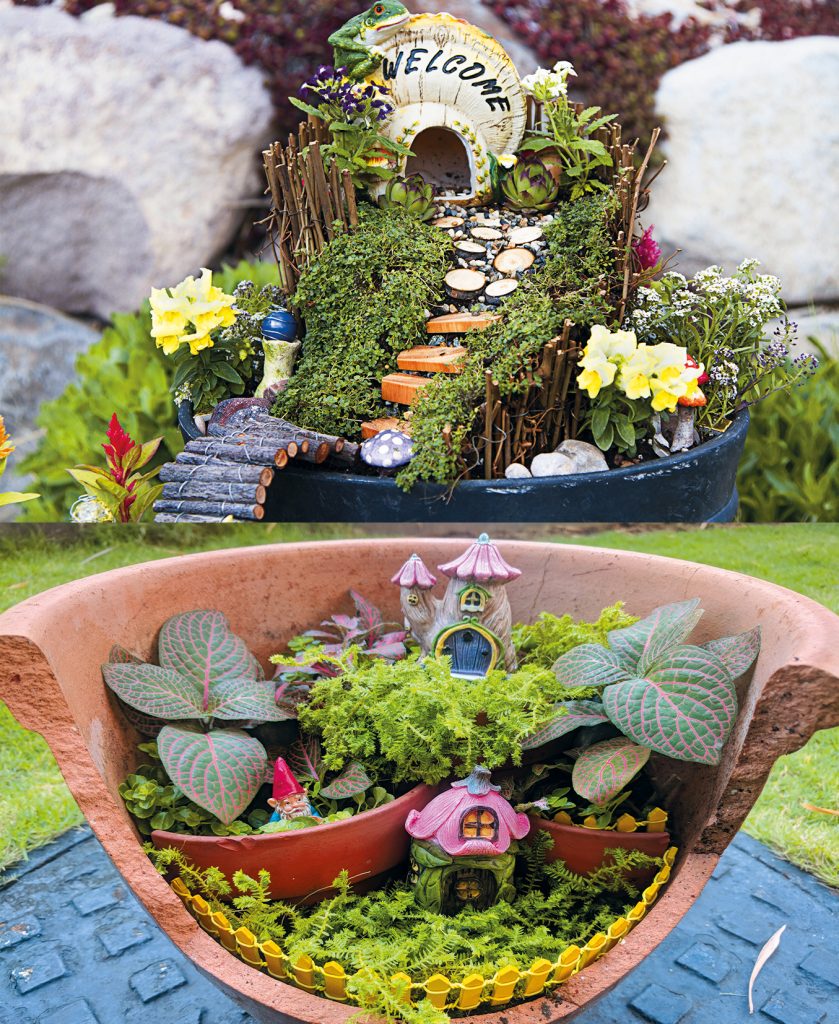 Bug Hotel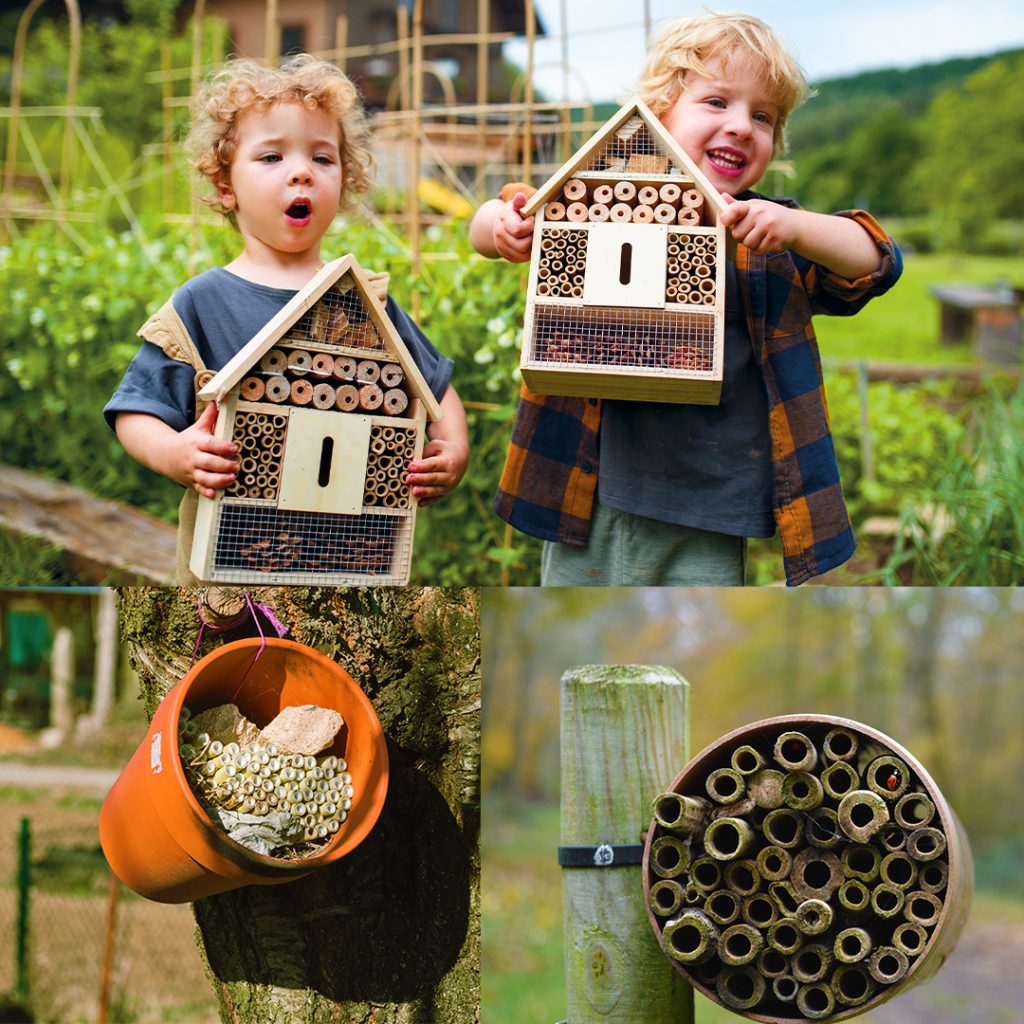 A wonderful way to encourage your child to learn more about wildlife is to put up a Bug Hotel, inviting bees, ladybirds and other curious insects to make a lovely home in your garden.
Your Bug Hotel can be as complex or as simple as you want it to be.
You can use an old plastic water bottle, a flowerpot or an old open-fronted box. Add short lengths of garden cane to make a simple Bug Hotel and use a string to hang your creation on a tree.
Your little one will love running around the garden collecting different objects like twigs, pine cones, straw or dried grass to furnish your hotel and create a real 5-star experience for little insect guests.
These wonderful bug homes may end up inviting many bees, ladybirds, woodlice and other neighbouring creatures.
Watch our video on how to make a Bug Hotel.
Grow Micro-Greens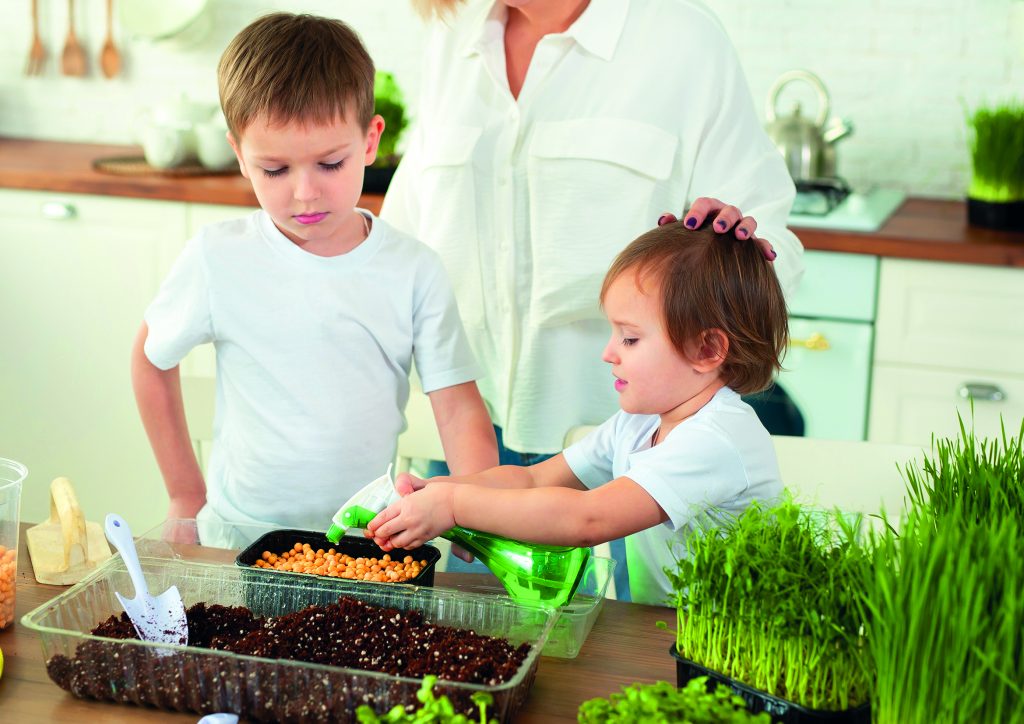 For this healthy little project, , you can use seeds of any vegetable with edible leaves, such as broccoli, basil, coriander, radish and spinach.
Check your cupboards for any old containers like an old yogurt pot, or a plastic takeaway box.
Fill your pots roughly to the top with soil leaving a bit of space for watering. Sprinkle the seeds thinly across the surface of your soil and cover it with a little more soil. Dampen your compost with some water. Don't forget to check your tiny garden regularly and don't let it dry out. When your micro-greens are ready to harvest, snip them off at the base neatly and let them regrow again.
Although they are small, microgreens are a great source of nutrients for your child and this activity can encourage them to learn about healthy eating.
Gardening teaches children patience, gives them a sense of responsibility and helps with their sensory development,. They can spot the differences between plants, learn about various seeds, discover new smells and the curious sounds of insects.
So why not try these ideas this spring?
We would love to see your creations, take a snap and tag us on Facebook, Instagram or TikTok.
Images: © Shutterstock