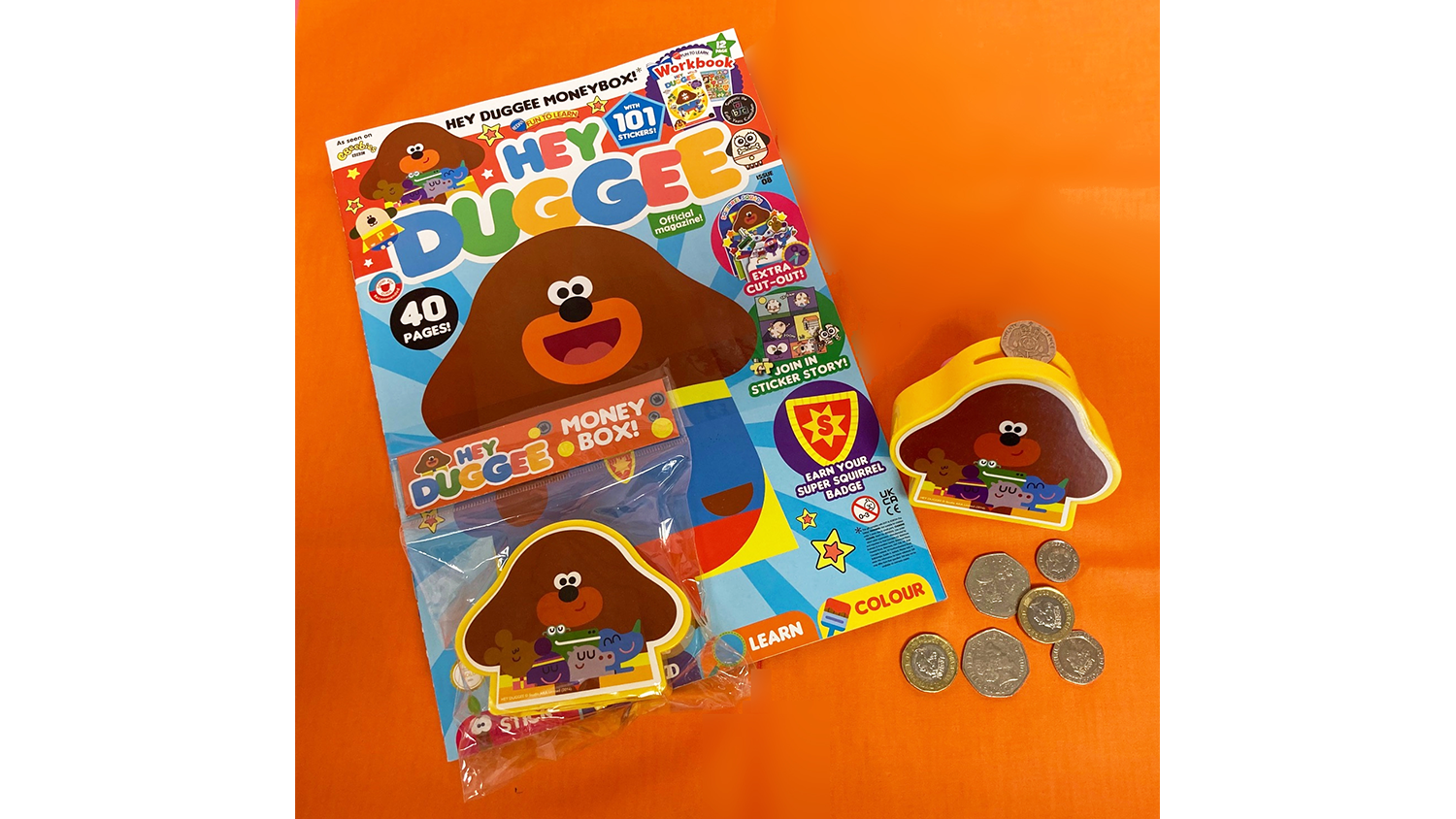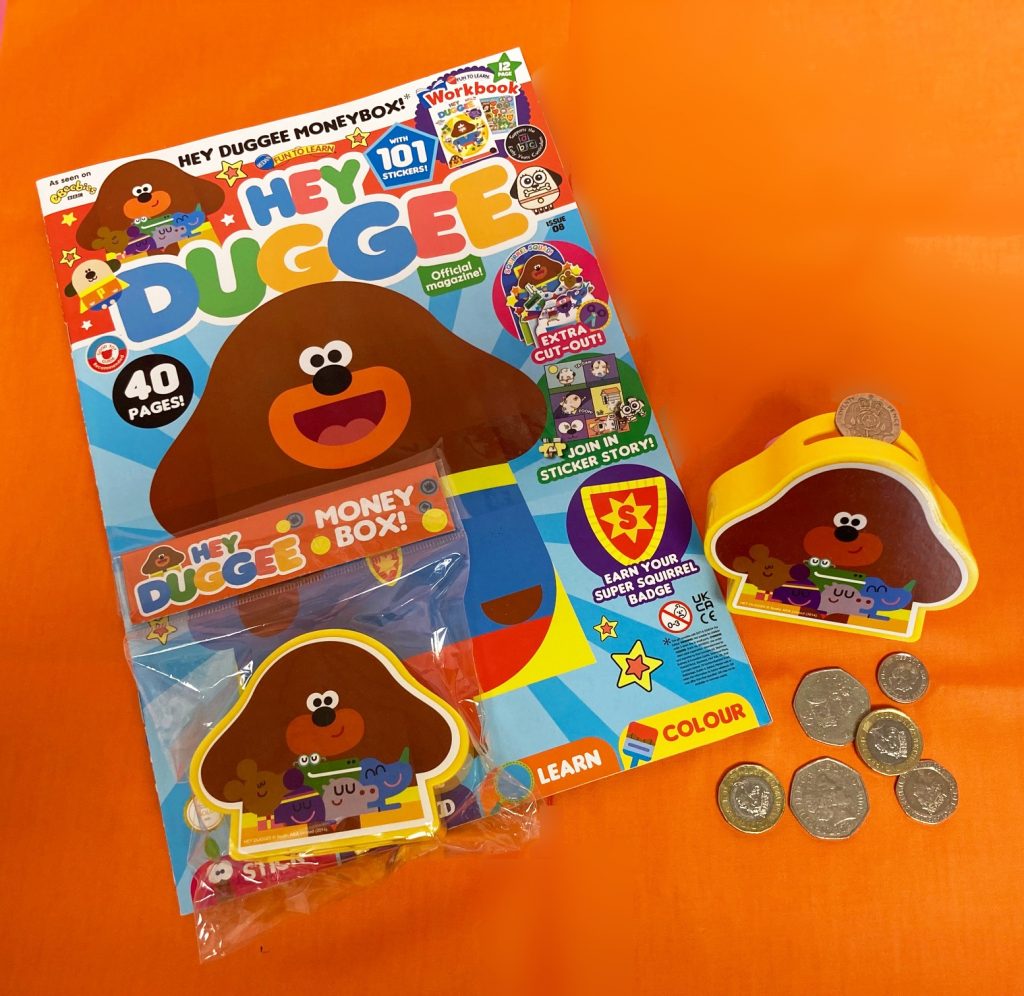 Money habits start to form before the age of seven and in the UK only 40% of parents with kids aged between 3 and 10 have started talking to them about money*
Start Saving With Hey Duggee!
Teaching young children the importance of saving is an important life-lesson to learn. Starting this habit as early as possible will lead to a happier, stable and successful financial future. With issue #8 of Fun To Learn Hey Duggee magazine, there is a super cute Duggee money box to start your child on their saving journey.
Ten Effective Ways to Teach Your Children About Saving Money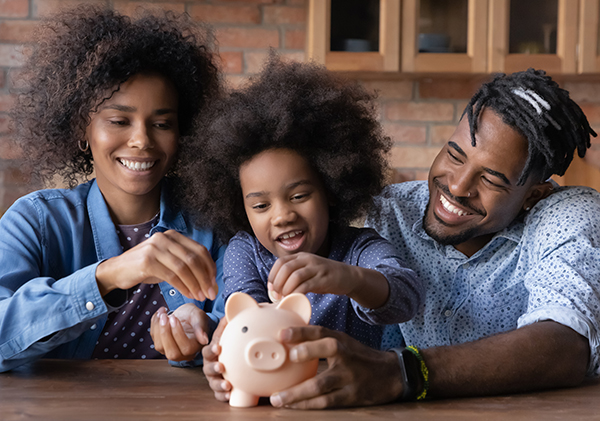 1. Saving in a money box – the habit of saving is an essential life skill. Help children to save by giving them a money box. Start by helping them save a week's money.
2. Set savings goals – With younger children, help them save for a short-term goal, such as saving for a toy, so they learn the value of waiting for what they want. Help them work out how long they will need to save their pocket money to reach their savings goal.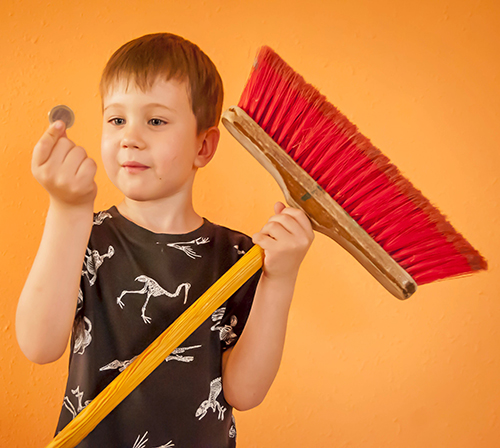 3. Offer incentives to save – Seeing a benefit to saving will motivate them to save more. You could offer to match what they save. Or you could pay them a bonus 'Interest' payment to help them keep their money box savings each month, for example, £1 for every £10 saved.
4. Teach them that money is earned – Ask them to do appropriate tasks for their age in exchange for pocket money. For example, preschoolers could sort the laundry, help put shopping away or make their bed.
5. Play shops together – Playing shops together with pretend money and pretend items has so many benefits. Not only is it fun but it provides the opportunity to learn in a safe role-play environment, where feelings can be managed and expectations can be established. Understanding money is a big concept and this will take years to learn but little ones can start by playing shops.

Download our Hungry Little Minds 'Let's Play Shops!' activity pack.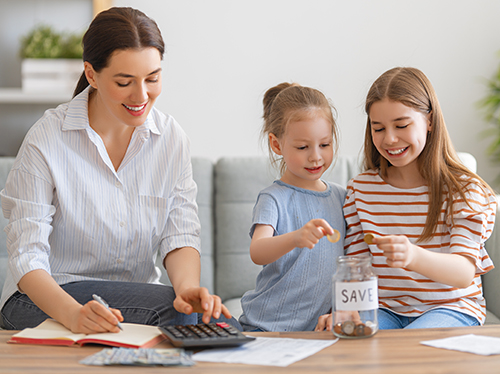 6. Set a good example – Children copy everything, and your behaviour around money will impact them. Talk about money with your children and let them see you are saving too.

If you provide opportunities for play, children can learn so much, for example:
Things cost money.
How to buy something with money.
How much things cost in relation to each another.
How to handle money – what it looks like, when and why you will receive 'change' from money you have given etc.
That you may not be able to afford some things with the money you have.
What you can afford with the money you have. "If you buy this, you won't be able to buy this…" "You can afford this and this"
7. Talk about money with your children – When shopping, share your choices and decision-making. Children will learn from your sensible approach to money so share your thoughts to help them make good decisions for themselves.
8. Set up a Long-term savings plan for your children – regular saving or investing will provide a lump sum for your children's future. There are many savings accounts for children. There are also Junior Isa's (JISAs) and Junior Pensions (SIPPs) or, you could save with NS&I Premium Bonds for Children.
9. Talk about things we need vs. things we want – Saving requires us to understand the difference between what we need and what we want. Talking about what is a 'need' and what is a 'want' helps children learn that 'needs' i.e. food, shelter and clothing must be prioritised and 'wants' are extras.
10. Praise them – Saving is a fantastic achievement and children should feel proud of themselves. Reminding them how well they are doing and heaping on praise for their savings will show how important it is and encourage a healthy savings habit.
Images: © Shutterstock | © Redan
* Financial Wellbeing Survey – a major study of more than 10,000 adults across the UK carried out by the Money and Pensions Service.